In regards to what the industry needs to collectively do to enable transformation, we have some consensus that building a framework for technical integration is key.
"Framework for technical integration" was on top of this week's Telco Transformation poll with 35% of the votes. During the Digital Operations Transformation Summit in Barcelona, Spain last month, "framework for technical integration" was second (24%) in a poll by Dong Sun, chief architect of digital transformation for Huawei Technologies Co. Ltd.
"Standards" came in second in the Telco Transformation poll at 29%, but it was fourth in Sun's survey of company executives in Spain with 13%.
"Open alliances" was second in the summit poll with 28% of the votes, which was mirrored by 29% in the Telco Transformation (TT) poll, which was also good enough for second place.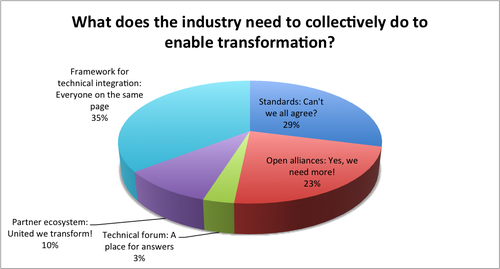 "Partner ecosystem" reigned supreme in Sun's poll, taking first with 33% of the voters, but the same category scored just 10% among Telco Transformation voters.
"Technical forum" was the bottom dweller in both polls; with 3% on TT and just 2% in Barcelona.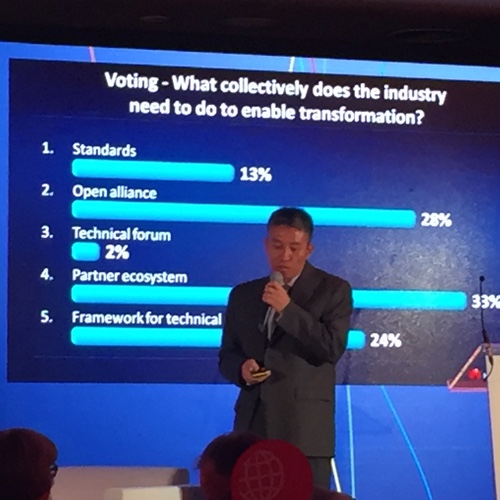 — Mike Robuck, editor, Telco Transformation