Mobile operator Etisalat Misr partnered with Huawei on a "Super Dual Band" microwave deployment in Egypt that demonstrated mobile backhaul throughput of more than 6 Gb/s.
Etisalat Misr , a subsidiary of Etisalat , was looking for a means to boost its mobile backhaul bandwidth to keep up with the proliferation of mobile broadband applications.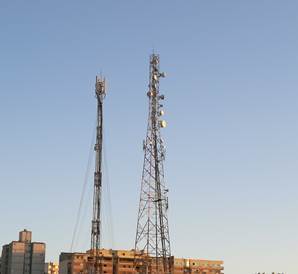 Traditional microwave transmission, which has been the go-to option on mobile backhaul networks for years, struggles to meet the demand of multi-Gigabit bandwidth at long distances.
Huawei Technologies Co. Ltd. 's Super Dual Band bonds the traditional 6-42GHz frequency with E-band 71-86GHz. Super Dual Band combines the long-distance benefit of traditional frequencies with the large capacity advantage of E-Band in order to enable efficient multi-Gigabit transmissions. The end result achieved 6.19 Gb/s of throughput over a 3.37 kilometer link in the Alexandria region of Egypt.
"The growing capacity requirements for 3G and soon the LTE services raise high requirement for mobile backhaul solution in Egypt; we require innovative solutions on wireless backhaul technologies. The combination of E-Band and traditional microwave frequency spectrum is one of the good directions," said Khalid Murshed, CTO of Etisalat Misr.
— Mike Robuck, editor, Telco Transformation