Facebook is officially onboard with chatbots after announcing on Tuesday that it has added bot support to its messaging app.
While the rumor of chatbots on Facebook's Messenger app has been percolating, Facebook made the announcement during is annual F8 developer conference in San Francisco.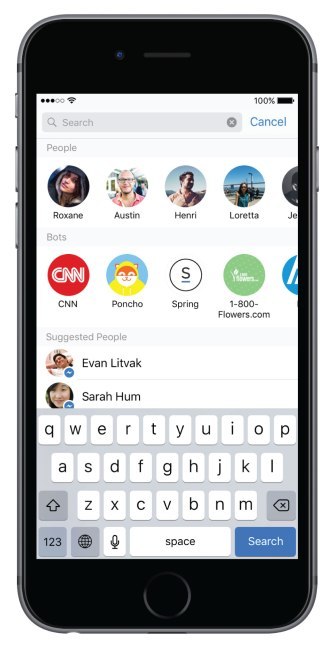 On stage at the conference,
Facebook
CEO Mark Zuckerberg demoed the "bots for Messenger" service by sending messages via a chatbot to order flowers.
The bots can provide automated subscription content, such as weather and traffic updates, and customized communications, including receipts, shipping notifications and live automated messages by interacting directly with users.
---
Want to hear more about how Facebook views the future of communications? Hans-Juergen Schmidtke, director of engineering at Facebook's Infrastructure Foundation, is just one of the many speakers at Light Reading's Big Communications Event on May 24-25 in Austin, Texas. Register today!
---
Facebook has opened up Messenger to developers and companies, such as 1-800-Flowers or CNN, so they can create bots that interact with people via the chat program.
With 900 million monthly active users, Messenger is the second-most popular IoS app globally, and it was the second-fastest growing app in the US last year.
The beta version of Messenger Platform, which allows developers to create bots for the chat app, went live today. Using the Messenger Send/Receive API, developers can create interactive "bubbles" in Messenger with unique images or multiple calls-to-action.
And in case users are feeling overwhelmed by their chatty new bot friends, they can block the messages at any time.
— Mike Robuck, Editor, Telco Transformation