Tune in to the next edition of On-the-Air Thursdays to hear Cox network guru Jeff Finkelstein discuss some of the big ticket items in the cable operator industry, including DOCSIS 3.1, cable's distributed access architecture (DAA) and SDN and NFV.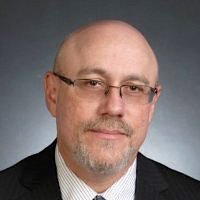 With its ability to turn up multi-gigabit speeds, DOCSIS 3.1 is a key player in cable's broadband lineup, but
Cox Communications Inc.
is taking a hybrid approach by mixing in fiber for those faster speeds. DOCSIS 3.1 is a set of specifications that were developed by
CableLabs
, and some cable operators, such as
Comcast Corp.
(Nasdaq: CMCSA, CMCSK), are gearing up for deployments. (See
In D3.1 First, Comcast Goes Gig in Atlanta
.)
"With 3.1, you not only get more capacity in the available spectrum on the downstream, but they built in the ability to increase the upstream spectrum beyond DOCSIS 3.0, so you can do more in the upstream," Finkelstein said in response to a question about the benefits of DOCSIS 3.1. "Additionally, DOCSIS 3.1 is much less susceptible to plant noise and impairments so the customer gets a better overall experience."
Make sure you register for Thursday's show, which starts at 12:00 p.m. ET, and have your questions ready for Jeff. (Sign up at Cable Gets Its DOCSIS 3.1 Groove On.)
— Mike Robuck, Editor, Telco Transformation