In an announcement seemingly out of the blue, Amazon launched a new service on Tuesday morning that poses a direct threat to Alphabet Inc.'s YouTube.
The new service, which is called Amazon Direct Video , is yet another indicator that the online retailer is focusing on making its mark in the video space.
Amazon Direct Video allows users to post their own videos and earn royalties from them, including through ad impressions. The uploaded videos are available for purchase or can be rented. Other options include viewing them for free with ads or packaging them together as part of an add-on subscription.
Along a similar line, YouTube Red is an ad-supported subscription service that costs $10 a month. With more than a billion users across 88 countries, YouTube Inc. has long reigned supreme for online videos.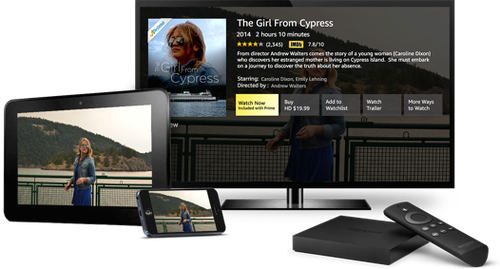 With Amazon Direct Video, uploaded videos are available in the US, Germany, Austria, UK and Japan. The videos can be played back on the same devices that Amazon Video supports, including mobile phones and tablets (Fire, iOS and Android), desktop, game consoles, connected TV platforms and Fire TV. Amazon has signed up several high-profile partners for the service including Samuel Goldwyn Films and toymaker Mattel Inc.
"It's an amazing time to be a content creator," said Jim Freeman, vice president of Amazon Video, in a prepared statement. "There are more options for distribution than ever before and with Amazon Video Direct, for the first time, there's a self-service option for video providers to get their content into a premium streaming subscription service. We're excited to make it even easier for content creators to find an audience, and for that audience to find great content."
The service also provides content creators with performance metrics such as minutes streamed, number of subscribers, projected revenue and payment history.
Those who sign up to use Amazon Direct Video gain instant access to Amazon's scale via its Prime customers and Amazon Video Prime service.
Amazon.com Inc. (Nasdaq: AMZN) recently started offering Prime as a monthly subscription for $10.99, as opposed to $99 a year. It will also unbundle the video service from Prime as a standalone offering with a monthly fee of $8.99, which could pose a threat to Netflix Inc. (Nasdaq: NFLX). (See Amazon Draws a Bead on Netflix With Standalone Tier.)
— Mike Robuck, Edtor, Telco Transformation