IHS: Policy Management Virtualization a $2.8B Market by 2020

As operators look to virtualization as a means to address their scalability and flexibility requirements, the move to virtualization of policy management is underway as well.
According to research by IHS Inc. , the market for policy deployed as a virtual network function (VNF) will reach $2.8 billion by 2020, which would account for 90% of the total management market.
Last year the total global market for policy management offerings reached $1.6 billion, with that growth largely driven by wireless. Huawei Technologies Co. Ltd. and Ericsson AB (Nasdaq: ERIC) were the leaders last year in policy management revenue while Cisco Systems Inc. (Nasdaq: CSCO) continued to post strong growth, according to IHS.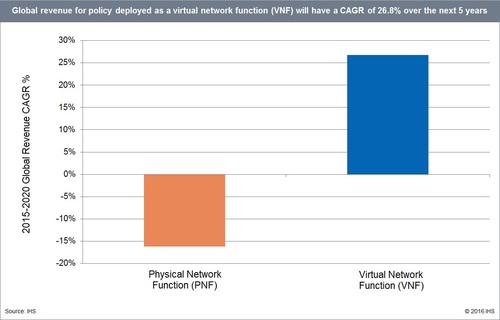 — Mike Robuck, editor, Telco Transformation