Digital migrations by service providers come in all shapes and sizes. Case in point: Toledo, Ohio-based Buckeye CableSystem, which, despite its size, has been a leading light in the cable operator space for years.
Buckeye, which is owned by Block Communications, provides triple play services to more than 130,000 subscribers in parts of Ohio and Michigan.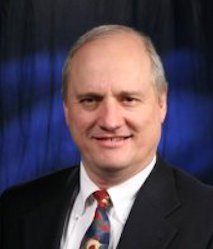 Late last month, Buckeye launched its Nymble offering, which is a pay-as-you-go data service, and it was among the first cable operators to offer a 300 Mbps broadband tier. Commercial services in the Midwest are available through Block subsidiary Telesystem.
Telco Transformation recently spoke with Block Communications executive vice president and chief technology officer Joe Jensen to get his thoughts on Buckeye CableSystem's and Telsystem's digital transformations, and on the overall cable operator industry in United States. Jensen was previously EVP and CTO for Buckeye.
Telco Transformation: What are your digital transformation plans in the short term and over the long term?
Joe Jensen: There are certainly a number of facets to that. If you look at the cable side, for network transformation we're working through options to see what makes the most sense. Certainly having DOCSIS 3.1 as an option to help us to get to gigabit is important. We will probably catch the second wave of DOCSIS 3.1, and let some of the bigger MSOs work out the kinks. I think the potential of extending our criteria for when we put fiber-to-the-home (FTTH) in is also a part of that as far as a longer-term strategy.
TT: What about Buckeye's voice services?
JJ: On voice services, we went in with kind of the traditional cable approach with MGCP (media gateway control protocol) and we are in the process of planning a project to move to SIP. That brings some exciting things to it. We have SIP clients that we've put in on the business side. We're offering softphone and we're looking at how we can move from MGCP to SIP so we can extend those kinds of services to our residential customers.
Voice has becomes an application on the data network. I think that's really how you can now view it. Life is much easier when you have an opportunity to interact in real time voice on a variety of different platforms rather than having just one. We really see that happening.
TT: You mentioned commercial voice services. What else are you doing at Telesystem, or plan on doing?
JJ:
The transformation there is really moving towards virtualization. On our commercial side we have two data centers that we are offering to our commercial customers. We have one in Ohio and one in Michigan. We've been offering data center services for about three years now, and that's really a move towards understanding that you don't have to put together a traditional IT environment if you're running a business. We've got hospitals and other commercial establishments that are taking advantage of the data centers to mirror and provide redundancy for critical IT infrastructure services. So that's going to continue.
I think the opportunity is there as we expand our footprint and offer geographic and functional redundancy in those data centers. It's a nice add on to transport services, which is where we really started our activities on the commercial side.
TT: Are you doing anything with SDN or NFV?
JJ: Not really. No. As we look at them there's certainly some interest. I think network function virtualization can change, both on the residential and commercial side, how you structure your CPE. As you start pulling functionality out of those devices you can look at a more commodity-type device and be able to customize the functionality in the cloud.
Certainly domain name service (DNS) and security look to be on the priority list for NFV. I think that makes a lot of sense and as those products mature we'll be interested in NFV. It's just a question of making sure that it's manageable and operational before we get too far into that.
On the SDN front, that's a very interesting approach. We are looking at how that could help us operationally to manage a very complicated network. From a security and vulnerability perspective I am very concerned, so we want to make sure that is locked down and tight. With SDN, as you separate out that control layer, you could expose a much broader aspect of your network than what you have today with kind of the point-to-point server complexes. It comes down to we're being very careful in terms of how we move in that direction and not take a step back in terms of network vulnerability.
TT: In regards to NFV, and to a lesser extent SDN, we hear a lot about what Verizon, AT&T and CenturyLink are doing. Is the cable operator industry not moving as fast with NFV as some of the telcos?
JJ: I guess it depends on whether you want to use it as a promotional tool or if you are really serious about it. I know there are a number of projects going on between Comcast and CableLabs to understand how NFV can apply in a traditional cable environment, and how that may affect the ultimate definition of that gateway function on the data side. I think there are projects underway. CableLabs is very much involved in some of the standards organizations that are looking into that as well as the Internet of Things (IoT) and how you structure that next-generation network.
I don't think it's getting as much promotional value on the cable side, but there is very high interest in how that can affect the business in a positive manner.
TT: What are your thoughts on IoT, and when do think it will actually take off?
JJ: That's a real challenge. I've been tracking that and my take right now is we have way too many standards activities in that area to really be able to get the kind of traction that you would want. As I have scanned the horizon, the 5G effort from a 3GPP perspective on cellular is very interested in making sure that they cover IoT in their next-generation standards. You've got a half dozen activities going on from a standards perspective and they are somewhat disparate.
One of the activities that CableLabs is very interested in, and that we're very supportive of, is how do you provide overall coordination across these various IoT standards? How can we make this into more of real offering? It's going to be interesting to see how IoT plays out. I think there's certainly some opportunities to add to our product portfolio in that area, but with the plethora of standards it just doesn't look as though IoT is going to come together as fast as people would like.
TT: How about using big data?
JJ: There's certainly an interest in understanding how we can manage the information value of all of the data we have flowing around in our network. We've had some activity in that area. We've done some testing around using a Hadoop-based information business analytics platform to help us gather usage information and help us better orientate our products for our customers. So I think that's going to continue as we look at how we can bring both video and data usage into that. We're going to be as involved as we can be given our size.
TT: So any final thoughts on how the cable operator industry will evolve over the next few years?
JJ: I think the biggest thing on the cable side is what is our video product going to look like in a few years. You've got programmers launching their own pay sites. You've got challenges with the bundle, and you have skinny bundles. There are just a lot of changes out there and it's going to be very interesting to see how it all plays out. I think that's a big one.
I think DOCSIS 3.1 is certainly going to be used to help manage the continued upgrade and transition of the DOCSIS network. DOCSIS 3.1 really opens up the opportunity to have a very robust high-speed data service on our traditional networks to compliment what we can do on the fiber side. I think there's going to be continued effort there.
It's very interesting to see that the cable DOCSIS standard is moving to OFDM (orthogonal frequency division multiplexing), which has been kind of the bulwark of the cellular networks. Now cellular is talking about tweaking OFDM even more. There are going to be more standards as both cellular and cable look at how you put the most efficient bits per hertz platform in place so you can take advantage of both broadband, such as HFC, and cellular networks.
— Mike Robuck, editor, Telco Transformation