With networks across Europe and central Asia, Scandinavia's TeliaSonera claimed to be the first operator globally to launch a commercial 4G service when it switched on networks in Sweden and Norway back in 2011.
The operator is now among a small number of service providers leading the charge on 5G, having announced plans to conduct trials of the emerging technology in the run-up to 2020, when a standard is expected to take shape. But
Telia Company
sees 5G as a very different entity from previous mobile network upgrades. Technologies like SDN and NFV will be absolutely core to the 5G business case, according to Mats Svardh, the head of networks for TeliaSonera. And a partnership approach will be more important than ever, he says. Telco Transformation met with Svardh at last month's Mobile World Congress in Barcelona to discuss TeliaSonera's vision of 5G and NFV.
Telco Transformation: Are you encouraged by the progress on 5G since this time last year?
Mats Svardh: Yes, I think when it comes to 5G what we start to see now is people doing subsets or capabilities that will be required for the 5G standards, such as network slicing or narrowband IoT, which is a building block in how we think of IoT. We see some of the subsets starting to happen in real life. But from that to what we call 5G is a long way off. It's a standardization journey that will take a number of years as we in the industry come together and align on the standards. As you know, we came together on the requirements last year and that was published by the NGMN then. This year it's more about implementations of new technologies like virtualization and SDN, while last year there was more theory.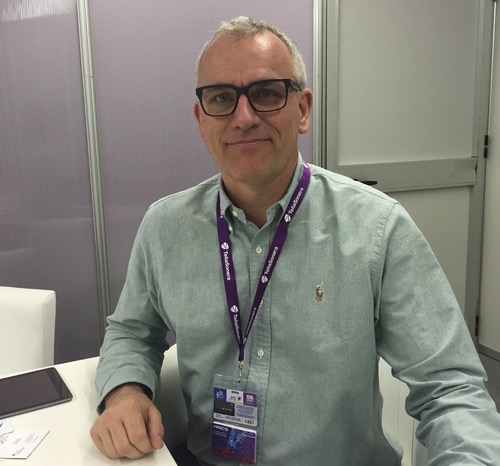 TT: There is so much going on in 5G. Is it a big challenge to get different parts of the industry -- the radio people and the NFV people, say -- working towards a common goal?
MS: You might be right but I donít see that as a massive issue. What we did in the industry was to say what are the use cases that will be key in the future that we canít deliver on today? When we looked at those we realized we wouldn't be able to deliver them only with a new radio interface. We need to have platforms behind the access that are supporting these use cases. That is moving along well. We see a massive momentum building up in standardization bodies. I'm also on the NGMN board and we had a discussion on Sunday about coping with the questions that will start coming into the NGMN on requirements and that is a positive sign.
TT: When it comes to NFV, which use cases hold the most promise?
MS: Well let me say what we've actually done. We established our telco cloud in May 2015, and had that NFVi-ready, and we have virtualized a number of network functions, such as the IMS. We are running PoPs on others, including a virtual CPE and a virtual EPC, and so we are getting the network functions ready and spending quite a bit of time on thinking about the orchestration layer and how that is going to come together and play out. We are actively trying to make sure we gain or our customers gain from the new technology. I think virtual CPE is a good example of where we see customer benefits very quickly following implementation. What we do there is very important because the only way you learn is by doing. We can then apply that learning when we look at the use cases for 5G. What we do there today clearly isn't 5G, but it is on that path. Does that make sense?
TT: Yes. You are saying you are moving gradually towards these technologies before a 5G standard actually arrives?
MS: Yes. I think 2G, 3G and 4G was much more about the radio interface and how much faster and better that was than previous ones. With 5G, it's much more about the customer and starting with the use cases. With 4G we did the technology first and then thought about new capabilities like voice -- it came as an afterthought. Now we do it the other way round. That's very positive. That's a completely different way of doing it. For customers, though, 5G won't be as obvious as 4G because 5G will be these capabilities in the complete stack. A lot of those will be used by verticals in the industry and so customers will not see it in their device but in capabilities coming from other companies. For the end user, it will be more of an indirect thing because it's not only a radio interface.
TT: Presumably network slicing will be critical when it comes to supporting these different use cases?
MS: Definitely. If you look at the requirements of tomorrow the breadth is huge -- going from millions of sensors requiring low speeds but a lot of signaling to super high speeds of tens of gigabits and everything in between. Network slicing is our way in the industry of dealing with that. We're saying we'll take slices of the network -- this slice we need for sensors, this one for self-driving cars that need low latency and this one for a particular enterprise. Dynamically allocating a slice of the network will be key. It's not one size fits all.
---
For more NFV-related coverage and insights, check out our dedicated NFV content channel here on Light Reading.
---
TT: Does that have major implications for your future business model? How would you see that changing in terms of the way services are provided and priced?
MS: Yes and I would say that journey has already started. If you look at us as operators then yesterday it was very much around a set of vertical services like voice and text. In future there will be vertical services but more importantly we'll also be playing this role as a horizontal enabler for different segments of the market. In order to be this kind of partner we need to move towards 5G and invest in technologies around identify and security. That's how we see it at TeliaSonera.
TT: Partnerships will become more critical, essentially?
MS: The future is partnerships. If you look at how we build networks then SDN and NFV is all about it being open and about using whoever is best at a single part in this layered stack. There is a lot of partnership in how we build infrastructure. Then if you look at customers and what I have described on horizontal and vertical services, there is no way we can be the best at everything, which means it's very much about partnerships with OTT players, with vertical industries, with payment providers. The name of the game is partnership. There is no way you can have this monolithic thinking today.
TT: Are the days of looking at OTTs as a threat over?
MS: We definitely look at them as partners, although sometimes you also worry about your partners. But we do a lot of interesting stuff with OTTs and that's been the case for a while. We have different roles to play in new business models and ecosystems -- we need their capabilities and they need ours.
TT: Are there any regulatory challenges when it comes to things like network slicing? Telenor is concerned that legislation on net neutrality could pose a barrier.
MS: I think the whole industry has a challenge with regulatory requirements. As a telco we have a lot of obligations the regulator puts on us and that sometimes is in conflict with what we need to do to be competitive in the new world. And net neutrality is one example of that. There are other examples of that -- legal intercept, for instance. There are some challenges in that space we need to sort out in future.
TT: Is that forcing you to be more flexible about your services strategy?
MS: It's something we need to think about all the time.
TT: Coming back to NFV, are you happy with the current state of interoperability in the market?
MS: I think we still have challenges. If you go all the way from the bottom with Intel and all the way up the stack, there are concerns about making sure between each layer we are open and clear enough to allow everyone to act and that we don't have technologies and standards that are diverging. We are working on it and in a collaborative way. That's positive but it is challenging.
TT: Are concerns around orchestration holding you back in particular?
MS: We use orchestration per service we do right now. In the future it will come together into more generic orchestration layers. It's not holding us back now -- it's just a natural challenge for this particular phase. I don't see it as something holding us back. We try to bring customer benefits in terms of what we virtualize and how we do it. You need to go with the flow to some extent. If everyone is doing virtual CPEs there are a lot of people thinking about how to do that and we can piggyback on that. I think that's how to maneuver but I don't see it as a problem -- just a natural evolution.
TT: When you deploy are you doing it in a multivendor environment?
MS: We have a multivendor deployment. One of the beauties with open solutions is the open vendor approach. Our key partner is Ericsson but we also work with Huawei, Cisco, Nokia -- with a number of players.
TT: Are there opportunities for smaller players to have a role?
MS: I certainly hope so.
TT: Would you entrust a big deployment to a small company?
MS: I trust small companies to do part of the solution and look forward to having them as part of the stacks we are building. That is part of the power of this new way of working. Would I allow a startup to orchestrate the whole virtual network? Well, we need to see if they can do that first.
ó Iain Morris,

, News Editor, Light Reading, Editor-in-Chief, Telco Transformation