Over the past year we have seen a number of operators (and OTT providers) roll out or announce new linear streaming services, aimed at subscribers who no longer want traditional pay-TV services. These are slimmed-down packages, with fewer channels and usually offered at a lower monthly price. And they are increasingly consumed on devices other than the TV.
Michael Gatzke, vice president of video subscription services for Comcast Cable, is tasked with managing the MSO's Xfinity TV subscription business. Like Comcast Corp. (Nasdaq: CMCSA, CMCSK) CEO Brian Roberts, he's not a big fan of a pure OTT service, but he is responsible for packaging and pricing different video subscription packages at the MSO, including Cloud DVR, Stream TV and Xfinity on Campus. (See Is Comcast Right to Reject OTT? and Will the 'Slim' TV Business Model Really Retain Cord-Cutters?).
He sat down with Telco Transformation to run through Comcast's thinking on slim TV packages, the strategy for its slim TV model, Stream, and why he doesn't believe OTT services are right for Comcast.
Telco Transformation: We're seeing a number of slimmed-down TV packages from various operators now. What led to Comcast launching Stream?
Michael Gatzke: Well, I think before we get to Stream, we should look at how our TV packages have evolved. So if we go back a few years, about three years to 2013, we launched two predecessor offerings to Stream, because we identified segments we were missing with the more traditional pay-TV packages.
In fact, if you go even further back, cable was offering a one-size package initially. The goal was to deliver broadcast TV channels, and then we added cable networks when they became available and expanded the channel line-up. Eventually the idea was to offer a "starter" package of about 140 channels, and then offer additional tiers with more and more channels.
But we found that we were missing out on a smaller, lower-priced bundle which would fit the needs of a particular segment of the market.
That led us to launch the Internet Plus offer in 2013. This was an Internet + TV bundle, priced at about $10 more than if you got just the Internet. This is how we usually do it: We offer a bundled discount for additional services, so we would add the TV package for an additional $10 for the two-play bundle.
In addition to high-speed Internet, the Internet Plus package includes local broadcast channels as well as HBO and streampix. And this package has been very successful for us. [Xfinity streampix is an online streaming service for Xfinity subscribers, with content from ABC Inc. , NBC Universal , Scripps Networks , Sony Pictures Digital Inc. , Walt Disney Co. (NYSE: DIS), Warner Bros. Entertainment Inc. and others.]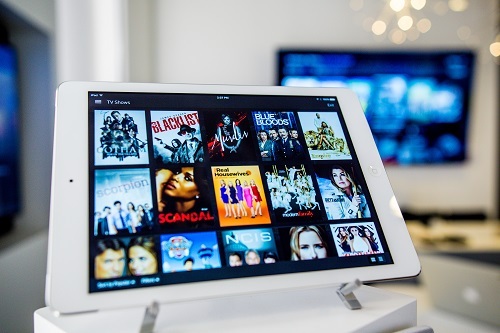 Then, we also identified another gap. It wasn't just what channels or how many channels customers got access to, but also
how
they were getting access to those channels. Millennials are used to personal devices and used to consuming video on these devices. And when they go to college, they don't usually have cable outlets in their rooms in universities. So they were viewing more OTT content in their rooms.
In many cases, there is a common area where they can sit in the dorms, and we were offering TV services there. But we thought instead of these common areas, we should develop a package for campuses which was specifically aimed at laptops, smartphones, tablets etc. This led to Xfinity On Campus: a video streaming package delivered to students over WiFi on campuses.
Typically, this is a starter package, but not always. It includes about 100 channels, both cable and broadcast, and maybe HBO.
So that's how we came at Stream. We wanted to take the two services and create something that felt like Xfinity on Campus but package it like Internet Plus. Stream is easy for Internet subscribers -- you can just go online and sign up, as with any OTT service. You are instantly activated online and there is no contract. We also offer a free trial initially, like Netflix.
TT: And what is the Stream TV service like today?
MG: So today Stream is an add-on to our Internet subscription. We're planning to change that in the future, but right now I would say… it's definitely not a trial, but maybe more of a market beta. We launched in Boston, we're offering the local broadcast channels, streampix and HBO, and it's priced at $15 per month in addition to your Internet subscription. We'll be moving to a stage where we offer multiple premium programmers, not just HBO. So customers can choose from HBO, Showtime, Starz, etc.
TT: Do you offer basic cable channels, such as USA, A&E etc.? Isn't it quite difficult to get the media companies to unbundle their channels for slim packages?
MG: We are looking to create multiple packages for Stream, and we'd like to add more channels and tiers, as with TV packages. Those options may be available next year. I'm not in that role (negotiating with cable networks) so I'm not the one responsible for it and can't speak to the challenges involved. But I know there is a constant dialogue between cable operators and programmers on content rights, and we're looking for ways to get a broader set of channel options on new services. But it's not going to be à la carte -- I want to be clear on that.
Also, we do want to offer Stream without a Comcast Internet subscription, as a standalone service. We want to make it available to customers of other ISPs, even those who are not subscribing to any other Comcast service (i.e., phone or TV). But it's not an OTT service, not delivered over the Internet, so your home still needs to be within Comcast's network footprint. Customers would need a Comcast-certified IP gateway that is connected to the Comcast network, and that would allow you to get the Stream service.
TT: Were there concerns about potentially cannibalizing your "full-fat" TV service when you launched all these variants?
MG: Concerns, yes. But like any other company that operates multiple products, you want to minimize overlap while creating products that match against demand. You develop services to maximize market share and minimize overlap. At lower price points eventually there will be more overlap, but right now I think the segments aren't that close, I don't think there's so much overlap.
TT: Brian Roberts [Comcast CEO] again said during the recent earnings call that he didn't think an OTT service was right for Comcast. But many other operators, such as AT&T Inc. (NYSE: T) with DirecTV Now, are looking at rolling these out. Why does Comcast not like OTT?
MG: We just think that there's more value for us in integrating content offers with our network assets. We can bring more when we own the network, we can add more value. We can do more than being just programming packagers.
And there is demand for regular pay-TV services. Even with slim packages, yes there is demand, but it's not like the existing TV packages aren't valuable. I think there's niche demand for fewer channels at a lower price point, but I don't think that's the larger market.
TT: What advice would you offer to other pay-TV providers in the US or even in other countries? Should they offer a Stream-like service?
MG: I wouldn't really offer advice to operators in other countries. The strategy is very dependent on video purchases and broadband purchases, and without an understanding of those markets I wouldn't offer any advice. In the US, I would certainly recommend they do it. I think other providers are behind us in terms of cloud infrastructure, which is very important for such a service, but strategically I do think it's a sound service to offer.
— Aditya Kishore, Practice Leader, Video Transformation, Telco Transformation