"Agile" is a word that's been used for years to describe one of the attributes that telcos, traditionally, have not been blessed with but which they desperately need to embrace: Multi-year decision and development cycles are, effectively, now redundant.
There are signs that at least some of the large traditional telcos have taken steps to become more agile in a number of different ways, one of which is the development of customer premises equipment (CPE).
The telcos know they need CPE that not only has the latest technology components -- for example, to enable very high-speed in-building WiFi connectivity that can support Gigabit broadband access connections -- but which are remotely configurable, manageable and 'open' to applications/services adds and changes without having to be replaced. Eliminating truck rolls and reducing the need for mass market hardware replacements is still high on the wish list of operators because of the massive opex savings that can be achieved.
It's interesting, then, to see what Orange (NYSE: FTE) and Telefónica have been up to.
Orange recently unveiled the latest version of its Livebox CPE, noting that it had been developed in-house using new and more open development processes, drawing on experience from across the international service provider's group. "We got rid of the silos to gather a team of experts to work on the same project, using agile methods… This team is a network of technical expertise, experience and design talent," noted Orange CEO Stéphane Richard during a recent presentation in Paris. (See Orange Launches Livebox at Louvre With Luc.)
That approach has also been deployed at Telefónica, which introduced a new technology development model that resulted in the launch late last year of the Home Gateway Unit (HGU), an integrated device (combined router, ONT and video bridge for wireless video delivery) for fiber-to-the-home deployments that can be rolled out in any of the operator's markets with just a small degree of local modification. (See Telefónica Tears Up the R&D Rule Book.)
Enrique Blanco, global CTO at Telefónica, is very proud of the development: He showed me the box in a hotel meeting room in Barcelona recently, where it was hooked up for live broadband services, and encouraged me to use it while we chatted. It was simple to log on and provided incredibly fast connectivity -- I performed a broadband speed check that nearly hit 300 Mbit/s.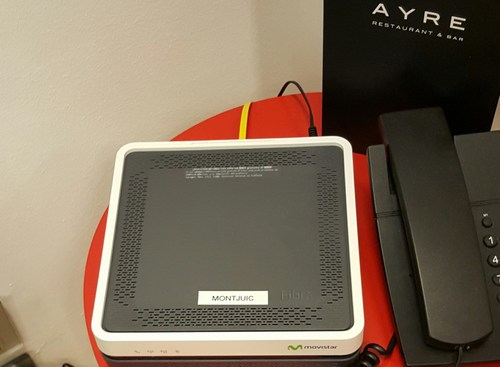 For the operator, of course, the gains could be enormous: Not only does the operator get the product it wants and needs but it benefits from global-scale efficiencies.
CPE development is just the beginning. The revamp of day-to-day operations and processes is going to spread throughout such organizations and that will have an impact on the way they interact with customers and suppliers as well as their own teams.
It just all needs to happen more quickly. And for those telcos still thinking about how they will transform themselves, it might already be too late.
— Ray Le Maistre,

, Editor-in-Chief, Light Reading