Huawei has further signaled its intention to be a major mover and shaker in the virtual reality sector with the appointment of a former Oculus VR head scientist to lead its own VR developments.
Steve LaValle, formerly the head scientist at Oculus VR -- best known for its Oculus Rift headset and its $2 billion acquisition by Facebook in 2014 -- has joined Huawei as Chief Scientist of VR/AR/MR (virtual reality, augmented reality and mixed reality, which is a hybrid mix of virtual and real objects).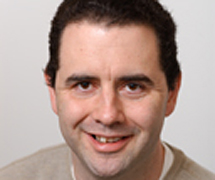 LaValle, who is also a professor at the University of Illinois at Urbana-Champaign with a focus on graphics, visualization, human-computer interaction (HCI) and artificial intelligence, noted in a post on Facebook that Huawei has a similar view of the VR world as his own:
Our visions of the future closely align, which is that a holistic approach to VR/AR research and product development is absolutely necessary, and must tightly integrate hardware, software, human perception, and neuroscience. To accomplish this, the barriers between East and West, and industry and academia, must be overcome. Huawei offers a shot at this through its global footprint and deep understanding of science and technology. Furthermore, their headquarters is in China, which is exciting because of the rising VR/AR market there. I will also remain a Professor at UIUC, so that we may collaborate closely with (and support) academic researchers and students.
Huawei, which today announced another bumper year of sales growth, has been pumping a lot of resources into virtual reality during the past year, reflecting the growing interest in what VR and AR technology can deliver in terms of new user experiences and potential revenue streams for vendors and service providers alike.
For more on the potential impact of VR and AR on the communications market, see:
— Ray Le Maistre,

, Editor-in-Chief, Light Reading