As Mediacom Communications celebrates its 20th anniversary, Rocco Commisso, the company's outspoken founder, chairman and CEO, touted the investments that small cable operators have made in America.
He complained about the continual doubling and tripling of programming costs, and wondered how much consumers would really benefit from the Federal Communications Commission's attempts to eliminate set-top box rentals. These issues will continue to resonate as broadband transforms the video business. Commisso made the remarks earlier this month at the American Cable Association (ACA) ) Summit in Washington, D.C.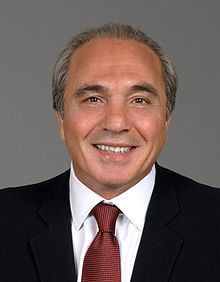 Commisso reported that since Mediacom Communications Corp. acquired its first cable system in March 1996, it has invested $4.2 billion in infrastructure upgrades, including installing 600,000 miles of fiber, consolidating 700 headends into one and a backup and being among the first providers to offer 105 Mbit/s Internet service.
"We invest, reinvest and reinvest," he said. "Any new technologies, improvements, uplifts on the broadband side -- we have done it all."
That investment continues with Mediacom's recently announced Project Gigabit initiative. The cable operator expects to spend an additional $1 billion over the next three years to bring 1 Gbit/s broadband services to virtually all of the 3 million homes and businesses it serves. Project Gigabit also will expand Mediacom Business's high-capacity network in downtown areas and commercial districts, extend its deep-fiber residential network to at least 50,000 additional homes and support deployment of community WiFi access points in high-traffic commercial and public areas.
In light of such investments, Robert Gessner, president of MCTV and chairman of the ACA, asked Commisso why policy makers continue to have a negative perception of the cable industry. Commisso expressed frustration.
"Nothing we do seems to convince the politicians that we have made huge investments in America," he said. "We retain or hire people that live in the communities in which we operate. We don't send our business out to Mexico or China. We keep the jobs in the community. We pay big tax bills… So why are we the bad people?" he asked.
"We are, unfortunately, the ones that send the bills to the customer," he continued. "We collect the money, and give it away to those people who are screwing us."
Commisso noted that when Mediacom first launched cable TV service, its bill to customers was $23. Of that, programming costs were $4.50.
"Today our costs to the consumer have tripled. Fair enough," he said. "But programming costs have gone from $4.50 to $45. That's 10-fold. Does anyone ever talk about that?" he asked. "Look at the sports team. Who made them valuable? It's us, the cable business that made them valuable, by paying for these 'stupid' regional networks when they should be ŕ la carte. My mother should not be paying for the Yankees."
Commisso also complained of crippling price increases for programming. "They call you on the phone and say, 'Why don't we double the price this year and triple it next year?' God forbid there should be a 5% increase," he said. "If we negotiate that down to a double or double and a half [increase], that's a good deal for me. Right?" he asked ironically.
He also expressed amazement at the FCC's focus on set-top box rentals, noting that over the years Mediacom's set-top fee has increased $5, from $2.50 to $7.50 a month. "They don't fix what is really the problem driving up the cost of pay TV for American consumers," Commisso said.