Video Transformation in the New Year -- Part I

It's that time of the year again, and while for some people it means Christmas shopping and planning New Year parties, for us it's all about figuring out what next year will bring in the world of video. So we've looked over our coverage over the past 12 months, and identified some important trends that we think will shape the year to come.
Here are our predictions for 2017: the big trends, the direction of the market and business and technological change we expect to see over the course of the coming year.
Mergers and Acquisitions: Both content and pay-TV businesses benefit significantly from scale, and the combination of the two is the ideal market formula. AT&T Inc. (NYSE: T)'s $85 billion bid for Time Warner Inc. (NYSE: TWX) has been probably the biggest news in the sector this year, and was reportedly a trigger for Fox' bid for the 61% of Sky it does not own. (See Merger Musings: TW + AT&T = ? and 21st Century Fox Bids £18B for Sky.)

It remains to be seen if AT&T's bid will be approved -- certainly president-elect Trump spoke out against it immediately, but he hasn't always held his positions over time. Still, the combined size of the two entities will worry regulators, and we think AT&T faces an uphill battle trying to push it through.

However, should it succeed, we do anticipate it will create more pressure on other major US players to "bulk-up." Look to Verizon Communications Inc. (NYSE: VZ) and Charter Communications Inc. in particular to start exploring acquisitions in the television programming space, though probably not at the same scale.
Skinny bundles drive subscriber additions: Cord-cutting will continue in the US in 2017, though perhaps at a slightly lower pace. Part of the reason is that OTT has already gathered the lowest hanging fruit -- the younger audiences frustrated with their cable bills and looking for content on smartphones and laptops. But also because operators are rolling out skinny bundles, which provide many of the benefits offered by OTT packages but include the basic channels people do want to watch. Already much of the growth seen by Verizon and Dish Network LLC (Nasdaq: DISH) is coming from their skinny bundles, and this will accelerate next year, via DirecTV Now, Comcast's Stream TV (to be rolled out in additional markets) and others.

The downside: it's not just pay-TV providers offering these slimmed-down streaming packages. Services such as PlayStation's Vue, Hulu and YouTube's live streaming services will have an impact as well, and likely take away subscribers from pay-TV providers. (See Skinny TV Bundle Competition Heats Up.)
UHD services take-off: UHD TV sets are now in 18.6 million US homes, according to the Consumer Technology Association. They are outselling HDTV's by a wide margin at the same stage, and in our opinion, are well past the point of no return. However, content is still limited even though most TV production is now being shot in 4K. For the most, both broadcasters and pay-TV providers are offering special events and limited content in UHD today, with only 57 UHD channels offered worldwide at the end of Q2 2016. We would estimate about a quarter of those are in the US, and are mostly niche networks such as Fashion One and the NASA channel.

In the US, DirecTV is probably the most aggressive in terms of offering and promoting UHD content, but we anticipate more UHD announcements from Comcast Corp. (Nasdaq: CMCSA, CMCSK) by the end of the first quarter, with others following over the course of the year. Still, we will probably not see a compelling UHD package offered in 2017 -- that is likely to appear only in 2018-2019.

Outside the US, the picture will remain mixed, with China and the more developed Asian economies (e.g. South Korea, Japan) moving forward most aggressively, and Europe more carefully. Other parts of the world will adopt UHD more slowly, but UHD content will continue to grow worldwide with hundreds of channels slated for launch in the next few years.
HDTVs disappear from retail outlets: Manufacturers prefer a single production process/workflow, and retailers would rather dedicate precious shelf space to the most advanced technology they can offer. As UHD TV prices fall and penetration increases, we will see HDTV's recede from the front of retail outlets. Much as with standard definition TVs when HD came out, it will become increasingly difficult to find HDTVs at most major retail outlets. Even though the UHD revolution won't be complete in 2017, the end is near for HDTVs. By the end of 2017, HDTV sets will be gone.
HDR gets resolved: Even as sales of UHD TV sets have been picking up, the debate over High Dynamic Range (HDR) approaches has been intensifying. In our conversations with industry experts and standards bodies, it does seem that consensus is possible, perhaps as soon as the CES event in January 2017. If we do see announcements on an HDR standard coming out of the show, we should have advanced Phase-II UHD TV sets in the market later in the year. This will also help accelerate developments in content production and distribution, and help pressure agreement on video compression and other required technology elements, thereby kick-starting end-to-end development of UHD. (See UHD Forum's Fautier Clarifies UHD Growth Path.)

Given that the ITU has already ratified the Hybrid Log Gamma (HLG) approach to HDR, and major broadcasters British Broadcasting Corp. (BBC) and NHK have both decided it's the s they will use, there does seem to be momentum behind it. Several European pay-TV providers are also using the HLG approach in Phase-II trials they are running today. We do believe it will be the winning approach (in the TV sector. Digital cinema will likely use the Dolby approach.), but there is still a fair amount of negotiation and agreement required.
Look out for part II of our 2017 trends round-up in coming days. That will address our expectations of shifts in the OTT space, particularly in the US, virtual reality, productive video and live streaming on social networks.
— Aditya Kishore, Practice Leader, Video Transformation, Telco Transformation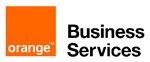 Orange has been one of the leading proponents of SDN and NFV. In this Telco Transformation radio show, Orange's John Isch provides some perspective on his company's NFV/SDN journey.
10/16/2017
Huawei Network Transformation Seminar
The adoption of virtualization technology and cloud architectures by telecom network operators is now well underway but there is still a long way to go before the transition to an era of Network Functions Cloudification (NFC) is complete.
All resources
Czech Out Telecom's Future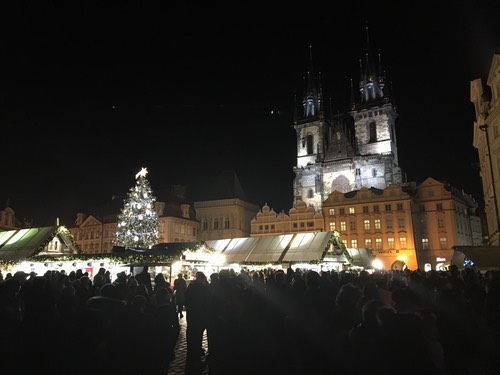 Slideshow archive