Video Transformation in the New Year -- Part II

As the year draws to a close, we have put together our predictions for 2017 in the area of video transformation. This is part II of a two-part post, and addresses several key issues facing video transformation that we weren't able to fit into part I.
In part I, we addressed the following:
AT&T-Time Warner faces an uphill battle getting regulatory approval, but if successful, it will push for Verizon and Charter to also look at prime TV programming properties.
Skinny bundles will be the area of growth for pay-TV providers in 2017, as many subscribers will trade full-fat TV packages for skinny bundles.
UHD TV set penetration will grow rapidly, though there won't be major changes in content availability. Growth will be uneven worldwide, with the US and selected Asian markets likely to be the most robust.
HDTVs will disappear over the course of 2017, as retailers and manufacturers push UHD TV sets.
The HDR battle will come to an end, with HLG adopted for Phase II.
For the full details, see Video Transformation in the New Year -- Part I.
But we also have thoughts on key issues such as OTT, virtual reality and productive video. These are discussed below:
OTT churn, fragmentation become an issue: According to a recent survey, 50% of consumers who either subscribe to, or shortly plan to sign up for, an OTT service are also planning to cancel within six months. Even if all of them do not actually go ahead and cancel, this suggests a very high propensity to churn among OTT subscribers. So far, high churn has been masked by a considerably higher rate of new subscriber additions. But as that slows, we will start to see the impact of churn. (See High Churn Threatens OTT Growth – Paywizard.)

And growth rates are slowing as markets mature. Netflix Inc. (Nasdaq: NFLX)'s domestic numbers, for example, demonstrate that they are running out of runway within the US. In Q2 2016, Netflix added 162,000 new US streaming users while in Q3 2016, it added 368,000. These are substantially lower than the previous year, where Netflix added 903,000 new users in Q2 2015 and 881,000 in Q3 2015.

Fragmentation is another issue that is likely to annoy users. The most popular shows are spread across multiple OTT services, so users now need to subscribe to multiple services in order to get the shows they want. This obviously results in higher costs, which were an important cord-cutting driver in the first place. And it adds to subscriber frustration, because dealing with multiple services and finding the right content on the right app becomes a complex exercise.

A recent study from PWC found that 51% of cord trimmers in the US -- those who switched to skinny bundles to cut costs -- said they are paying more for TV today than they did last year.

In 2017, look for this to become more of an issue and start to affect subscriber numbers for OTT services in more mature markets, especially the US.
Virtual Reality (VR) stays stunt-driven: According to our survey of VTAB members, VR is seen as an exciting new technology, but at an early stage with a lot of questions yet to be answered about it's integration into the TV experience. As one VTAB member put it, "While interesting, we are not yet convinced of its value for mainstream video programming." Mobile and gaming are likely to be important drivers for VR, rather than video in 2017. (See VTAB: Virtual Reality Picture Still Unclear.)

Despite more than $1 billion being invested in VR in 2016, and two-thirds of media executives stating it had "arrived" in a recent survey, VR is still at an early stage of development, particularly when it comes to the TV experience. (See Two-Thirds of Media Executives Accept Virtual Reality Has Arrived – Level 3 Study and Will Slow Headset Adoption Limit Virtual Reality?.

As a result, we anticipate VR will be used for a growing number of special events and "stunts" on TV, i.e., individual shows or one-off events rather than regular programming.

Headset penetration is also a concern. UHDTVs handily beat VR headsets as the most popular device this Christmas, but it is at an early stage in the evolution of the devices. Most headlines have focused on how headset sales have failed in the second half of the year, but manufacturers are arguing that it's so early in the development of the technology that initial forecasts were too aggressive. They claim headset sales are more or less on target per their own expectations (typically in the hundreds of thousands of units per major manufacturer), and they believe sales will continue to grow over the course of 2017.
Productive video gets attention from service providers: Video has largely been an entertainment application for most service providers. However, with increased usage of video for communication, collaboration and various specialized productivity-based use-cases within organizations, we anticipate service providers will start to integrate video into their enterprise product suites. We won't see sudden growth in 2017 though, more the laying of groundwork and growing awareness of the opportunity. (See Defining Productive Video and Williams Martini Uses BT in Winning Formula.)
Live streaming takes off: The future of social media is video, with Facebook CEO Mark Zuckerberg saying Facebook would be "mostly" video in a few years. Facebook has reworked its main "Newsfeed" page to prioritize video and is promoting both 360-degree and live streaming aggressively. Periscope, Snapchat and YouTube Inc. are all pushing live streaming aggressively, and we believe 2017 will be the year live streaming really takes off. (See Social Video Could Be the Next Great Challenge for Network Operators.)

Snapchat, for example, gets 10 billion daily video views from 150 million viewers. And like Twitter Inc. and YouTube, Snapchat is also looking for ways to partner with more traditional video content providers to offer streamed content over its platform. Most recently, it has struck deals with NBC, CNN and ESPN to create shows for the app.

We would look for these platforms to change the traditional coverage of events and shows as well. Given that the preferred device for these services, and this generation, is the smartphone, we will see more short videos, optimized for small screen. They will offer more interactivity and search led experiences, and less long-form, lean-back content.

But older generations won't disappear off the face of the earth, and providers who can balance product offerings across generational demands will be the ones that win the long game.
— Aditya Kishore, Practice Leader, Video Transformation, Telco Transformation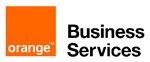 Orange has been one of the leading proponents of SDN and NFV. In this Telco Transformation radio show, Orange's John Isch provides some perspective on his company's NFV/SDN journey.
10/16/2017
Huawei Network Transformation Seminar
The adoption of virtualization technology and cloud architectures by telecom network operators is now well underway but there is still a long way to go before the transition to an era of Network Functions Cloudification (NFC) is complete.
All resources
Czech Out Telecom's Future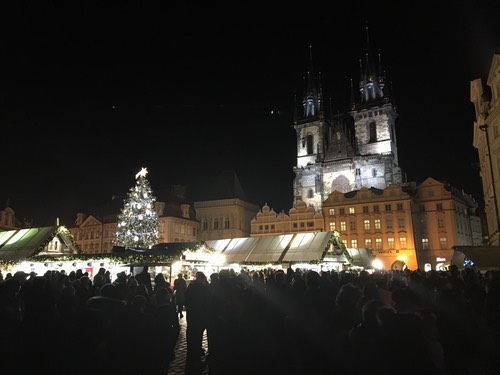 Slideshow archive