The availability of 5G wireless service could accelerate fixed-to-wireless broadband substitution in Australia, according to a new report from the country's consumer watchdog, the Australian Competition & Consumer Commission (ACCC).
The ACCC makes this determination in part by looking at the potential peak speeds for 5G, which far outpace fixed broadband offerings today. The New Daily reports that ACCC says 5G has a maximum speed of 10,000 Mbit/s, around 300 times faster than the average home broadband connection.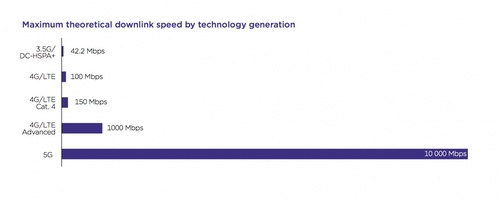 The viability of 5G as a consumer's only Internet connection will depend on the price and performance, ACCC points out, but also on the business model for 5G. Operators haven't shared how they will price it yet, but if they offer it with data caps -- as is likely -- it will be hard to compete with unlimited fixed wireless service for any significant usage. ACCC says that Australia's wireless operators typically cap data at less than 200GB per month.
The ACCC's determination that 5G will be users' only connection may be optimistic, at least for the short-term future. For one thing, it will be a long time before 5G is the dominant network that wireless consumers are actually on. Most operators will be deploying non-standalone networks that rely on 4G LTE for fallback, and they will fall back in the first year or more of commercial service as 5G gets off the ground.
What's more, theoretical speeds are far from actual speeds. They require perfect conditions and an unloaded network. 5G will be faster than most consumers need for any normal usage, and it will be zippy enough for the video streaming, AR/VR apps and more that have people hyping the network. But actual speeds will shake out below the peak when the network is popularized.
That said, the ACCC is right in pointing out that business model may be the biggest hindrance to fixed-to-wireless substitution. Wireless operators in Australia or elsewhere have not committed to unlimited 5G data, and most are struggling with how to monetize 5G at all, so I wouldn't expect them to go all in on an unlimited offer. That, more than anything, may encourage users to keep their fixed line connections around a little longer.
The ACCC covers a lot of ground in its 176-page report, which is worth checking out whether you live in Australia or not. You can find the entire PDF document right here.
— Sarah Thomas, Contributing Editor, Telco Transformation