clrmoney
1/19/2018 11:48:50 AM
User Rank
Platinum

Transform Sigma CTO

I think that it can be done because there are always new things to explore if it will make things better in the long run so I'm for whatever makes Sigma CTO a success.



vnewman
1/19/2018 7:20:07 PM
User Rank
Platinum

Re: Transform Sigma CTO

This is where the importance of a good change management strategy and team to implement it can not be underestimated. Corporate cultures are typically heavily ingrained and having someone with the skill set to transform it is invaluable. You need someone who sees the companyís vision, can get the buy-in from top management, can communicate effectively to staff and identify ďinformalĒ leaders in the organization to get others on board.



afwriter
1/20/2018 5:32:28 PM
User Rank
Platinum

Re: Transform Sigma CTO

That takes a special kind of person and one that is willing to take risks and stand behind them for sure. I like how she points out that transformation is not always a democracy.



batye
1/21/2018 1:47:36 AM
User Rank
Platinum

Re: Transform Sigma CTO

@afwriter yes, you are right, but this days no one willing to take much risk as everyone prefer follow the giants game... and do what other do...



mpouraryan
1/21/2018 5:08:02 AM
User Rank
Platinum

Re: Transform Sigma CTO

As I saw to all "Happy Sunday", I can't help but respectfully disagree. The idea that somehow we should "follow" someone is not the case--the need to lead--but learn is critical. The problem is that the Frightful Five is getting "Too big" to fail--there lies the challenge and pretty much "culture" may not matter.




Re: Transform Sigma CTO

@mp:

Agreed. Gone are the times where you simply follow someone or something and be able to achieve. Certainly it helps to follow and get some learnings. But there must be some meaningful new or change clearly visible to be able to succeed or sustain thereafter.



mpouraryan
1/21/2018 5:19:24 PM
User Rank
Platinum

Re: Transform Sigma CTO

The problem is to seew what is truly "objective" meaningful change especially, for instance, in light of the stuff that came out of #CES2018--for instance. People seem to want to embrace the "immediate' at the expense of the long-term. The challenge for leadership is to change that. Not easy...isn't it?






Re: Transform Sigma CTO

Ofcourse, not an easy objective.

I would think - Chnage / Transformation for an organization needs planning at two different levels. 1. Short Term chnage initiative 2. Long term Transformation

Being part of corporate, big or small, we all are aware of things that we wish to change immediately as well as in future. So any managemnet after realizing that there is a need for change, first step is to conduct surveys throughout the organization. That may give them invaluble inputs for planning in both short as well as long terms.



mpouraryan
1/22/2018 12:02:02 PM
User Rank
Platinum

Re: Transform Sigma CTO

They go hand in hand no doubt--There needs to be a sense of commitment to it that can be overwhelming especially as, let's say, we're talking about potentially automating tasks. As an Example, there is an nitiative to automate 111 (similiar to 911) calls in the US. now that's a scary prospect--isn't it?





vnewman
1/23/2018 10:25:00 PM
User Rank
Platinum

Re: Transform Sigma CTO

@mpouraryan - wow - can you elaborate a little bit on that? Thatís certainly a process change which, like cultural change, requires a systematic approach.



mpouraryan
1/23/2018 11:53:02 PM
User Rank
Platinum

Re: Transform Sigma CTO

Here is some "insight" on it..Just wanted to make sure I share some insights on it:

http://www.telegraph.co.uk/technology/2017/01/05/nhs-trials-artificial-intelligence-app-place-111-helpline/




Re: Transform Sigma CTO

@mp:

I hear you and also know why the thought of automating 911 / 111 is scary. But more than scary, i would question if that is practical? It can't be automated 100%. May be the first level till the call gets detected and routed to concerned department needed like police, medical assistance, fire etc.,. Post that some personal interaction is mandatory if the idea is to provide right help when needed in emergency.



mpouraryan
1/23/2018 11:54:06 PM
User Rank
Platinum

Re: Transform Sigma CTO

The fact it is coming is something we have to think through no doubt. How we respond is up to us--right?






Re: Transform Sigma CTO

Absolutely, being aware of what's coming and to be ready with a response plan is the best and least possible thing that we can do. I will check the other link you shared to get better insight, thank you.



mpouraryan
1/24/2018 8:50:52 AM
User Rank
Platinum

Re: Transform Sigma CTO

..but the key is not to be reactive, but anticipate and make sure that this is done in a way that is beneficial for the long-term. Looking forward to the feedback at hand.




Re: Transform Sigma CTO

@mp:

Very true.

In general we tend to be naturally reactive. But that subsides the ability to think and reactions tend to be more impulsive. If chnage is perceived right way, that's when reaction can be avoided. Instead we get an opportunity to learn more about it and be anticipative about how we can move along the lines of forthcoming change and gear towrads the same.





mpouraryan
1/28/2018 6:35:08 PM
User Rank
Platinum

Re: Transform Sigma CTO

Part of the challenge, then, is to make sure that we never create what I"d like to call a "zero sum " atmosphere that merely rewards winners--everyone has to be vested in the whole process--although with the zeal of Automation and lack of true apparent regard for Human Capital, one wonders as epitomized by this:

https://www.theguardian.com/us-news/2018/jan/22/amazon-go-convenience-store-corner-shop?CMP=Share_iOSApp_Other

Remaining hopeful, though, as we bid farewell to January 2018...have to....






freehe
1/23/2018 10:09:50 PM
User Rank
Platinum

Re: Transform Sigma CTO

@batye. True and we see how that worked out, Google Glass, QR Codes, Laser Disc, MySpace, Netscape, AOL. Companies have to be willing to take some risks. Playing it safe will never allow for expansion or further growth.




freehe
1/23/2018 10:03:31 PM
User Rank
Platinum

Re: Transform Sigma CTO

@afwriter, I agree. I just read an article that the most successful people in the world including millionaires and billionaires took several risks which was a key to their success. It does not a special kind of person. Type A personalities are usually not the right type of personality for a CEO position. You need a though leader, innovative, creative personality type.



vnewman
1/23/2018 10:34:24 PM
User Rank
Platinum

Re: Transform Sigma CTO

Might I even add to that - you need someone with narcissistic personality disorder. Seriously.




Re: Transform Sigma CTO

Risk taking is one common desired quality that is noticed across c-level executives and enterpreneurs. Not only risk, one should be ready to deal with potential damage if needed. It is ot practical to expect 100% success in very first or every attempt. So one must be ready to face. I don't eamn to say that will happen in all cases, but there is a chance.



elizabethv
1/24/2018 8:25:58 AM
User Rank
Platinum

Re: Transform Sigma CTO

ms.akkineni - I would think that risk taking is typically seen as one of the most lauded qualities a person can have in our society. And I suppose it's a good quality. It tends to be risk taking that has the possibility of bringing on the most progress as a whole. There is a picture hanging up in the art room of the school my son will be going to next year. The picture shows an iceberg. You see the top of the iceberg out of the ocean and it is labeled as "success." And then the part of the iceberg under the ocean is labeled "Hard work, failure, growth." All people see is the part of the iceberg that is above the ocean, and no one sees all of the hard work, failure and growth that goes into your success. I absolutely love the picture.




Re: Transform Sigma CTO

@elizabeth: Wow, that sounds inspirational - hard work, failure, growth. Unless we start thinking that failure is a perfect opportunity to learn we can not expect growth or positive result. One has to be ready to accept failure and move on. We all know and heard about several prominent leaders on how they reached to that point of success.



Ariella
1/24/2018 10:54:36 AM
User Rank
Author

Re: Transform Sigma CTO

@elizabethv yes, and a variation on that theme is depicted in these illustrations:



elizabethv
1/25/2018 9:09:54 AM
User Rank
Platinum

Re: Transform Sigma CTO

@Ariella - That's a great one too! (Side note, it's kind of fun trying to figure out how he rode a bike over the lake.) It does get really easy to see people's success and think getting there was easy. A natural thought process even. But it just isn't true. Few ever come across success that easily. So for the rest of us, we'll just have to keep riding bikes across lakes.



Ariella
1/25/2018 9:13:18 AM
User Rank
Author

Re: Transform Sigma CTO

@elizabetjv thanks for pointing out the lake as it made me think about the illustration more. I'd take it to mean that on her path toward goals, we see obstacles in our path that look like they will stop our getting through. Then we have to deviate a bit to build the bridge that will allow our bikes to get across the lake. It's like when people have to deviate from their dream job path to earn the money for the course of study that will qualify them.




Re: Transform Sigma CTO

@Ariella:

That is a very good illustration. That's how success is perceived for outside the world. Everyone gets to see only the end result - either success or failure. What is more important is the journey in either case, could be so valuable.



mpouraryan
1/21/2018 5:09:33 AM
User Rank
Platinum

Re: Transform Sigma CTO

You're envisoning "nirvana"--can such a super person exist? Can it be possible to nurture such individuals? Have you seen it in action?




Re: Transform Sigma CTO

@vnewman:

Change Management strategy has become key within the enterprise recently. I also noticed that companies are hiring change management specialists. This clearly explains how companies are focusing into transformation strategy.



vnewman
1/21/2018 10:38:32 PM
User Rank
Platinum

Re: Transform Sigma CTO

I think for now itís only the most enlightened companies who are willing to fork out the funds to bring a change management specialist or team on to the payroll. The organization is a system and within that system lies a subset of smaller systems. You need a systemic approach to change for a cultural shift to take place. Most organizations address change by using essentially a party invitation: What. When. Time. Thatís only the tip Of the iceberg.




Re: Transform Sigma CTO

@vnewman:



Absoluely, bringing special focussed talent onboard would only be contingent upon budget constraints of the company. Even otherwise companies are pulling several internal head together to frm a group that could identify areas need transformation, analyze, define, plan and set up an approach for smooth implentation.




freehe
1/23/2018 10:01:19 PM
User Rank
Platinum

Re: Transform Sigma CTO

@vnewman. I totally agree. Transformation is the key to success of any company no matter what the size. So many company executives don't know how to map out a vision or lack the skills to implement one. In addition, many don't have the right employees to help transform the company which is why most CEOs last for 1-3 years.




Re: Transform Sigma CTO

I would say - It needs all the right combination for such initiative.

A clear thinker at top level that can define strategy and vision.

A next level leader that can cascade the objective well into mutile layers teh right way.

A group of right skilled staff that can roll their sleeves up and take up the responsibiity and get the work done.





elizabethv
1/29/2018 10:06:52 AM
User Rank
Platinum

Re: Transform Sigma CTO

@ms.akkineni - I think you're right, staff is a really important part of of the equation. Which also pulls in employee morale, because even an otherwise good employee could kill employee buy-in and sink the entire idea of a good culture within the company.




Re: Transform Sigma CTO

Yup. Staff is an integral part of the whole transformation as the change has to happen within and the greates challenge lies in there. Any change for human kind is not as simple as it sounds or appears.



dlr5288
1/31/2018 1:40:55 PM
User Rank
Platinum

Re: Transform Sigma CTO

Completely agree. Itís all up to team work and how the different pieces of the team work together to get things done.




Re: Transform Sigma CTO

@dlr5288:

Team work an dcollaboratin have become two important factors in ay organization in current times. So information sharing and working with cross functional teams appears to be most powerful approach within entreprise.



dlr5288
2/27/2018 4:56:03 PM
User Rank
Platinum

Re: Transform Sigma CTO

And itís no wonder why. I can see many more things being able to get done and new ideas being thrown around in a group setting!




Re: Transform Sigma CTO

Absolutely. As we hear, putting ten heads together is better than just one. We get to see and hear from different individuals or groups and that brings in different perspectives into the process. That way we can ensure tat we are not leaving certain aspects unthought. The other thing to remember is - there must be well integration and coordination here, if not things would go haywire and the whole purpose would be ruined.



dlr5288
2/28/2018 11:38:06 AM
User Rank
Platinum

Re: Transform Sigma CTO

And I understand that the more people involved the harder it may be to agree on one thing. But like you said, itís a bunch of people coming together with their own new ideas. Itís really a great thing!




Re: Transform Sigma CTO

@dlr5288:

You are very much right. Not to ignore, there is this risk of spending more time and energy for more heads to agree on things. But all that needs to be strategized prperly and the leader must know when and where to make the call. More heads are good to get more inputs and thoughts but not necessarily for decision making.



dlr5288
3/28/2018 7:53:54 PM
User Rank
Platinum

Re: Transform Sigma CTO

Exactly! And I think more time spent in the beginning to agree on factors will result in having the best product outcome.




Re: Transform Sigma CTO

@dlr5288:

Absolutely. All that is needed to take in all the inputs and compile the best practical approach to move with inorder to achieve best outcome.



dlr5288
3/28/2018 10:39:03 PM
User Rank
Platinum

Re: Transform Sigma CTO

I completely agree! I also think working in group settings kind of forces people to think outside the box and further their thinking.



elizabethv
1/24/2018 8:16:34 AM
User Rank
Platinum

Change

Michel said she's gotten zero push back on wanting to change or on the value proposition of changing, but a lot of pushback on how to change.

My guess is, this is typically where most people have issues with completing change. Because the idea of change, is generally an appealing idea. (Even if we tend to resist it.) Change still gets a pretty positive spin more often than not. It's trying to get people to agree on how to change that is going to bring up the most issue.




Re: Change

@elizabeth: I would have to say true and not so true in all cases. In general any change surely brings some anxiety to every one. How it gets communicated clearly outlining what, why and how by leadership plays very key role on how it will be received. However there are some that really have tough time accepting, no matter what. I have come across such people personally and witnessed just quitting because of unwillingness to accept and learn more about it. So it depends on how you get to perceive.



elizabethv
1/25/2018 9:00:47 AM
User Rank
Platinum

Re: Change

@ms.akkineni - That's a great point. Communication is really an important part of all change. How change is communicated could definitely make or break an idea. Companies generally have a position or even department in charge of making sure communication is done appropriately and effectively.




Italy's 5G auction could exceed a government target of raising Ä2.5 billion ($2.9 billion) after attracting interest from companies outside the mobile market.
The emerging-markets operator is focusing on the humdrum business of connectivity and keeping quiet about some of its ill-fated 'digitalization' efforts.
Three UK has picked Huawei over existing radio access network suppliers Nokia and Samsung to build its 5G network.
Vendor says that it's its biggest 5G deal to date.
Verizon skates where the puck is going by waiting for standards-based 5G devices to launch its mobile service in 2019.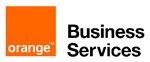 Orange has been one of the leading proponents of SDN and NFV. In this Telco Transformation radio show, Orange's John Isch provides some perspective on his company's NFV/SDN journey.
10/16/2017
Huawei Network Transformation Seminar
The adoption of virtualization technology and cloud architectures by telecom network operators is now well underway but there is still a long way to go before the transition to an era of Network Functions Cloudification (NFC) is complete.
All resources
Czech Out Telecom's Future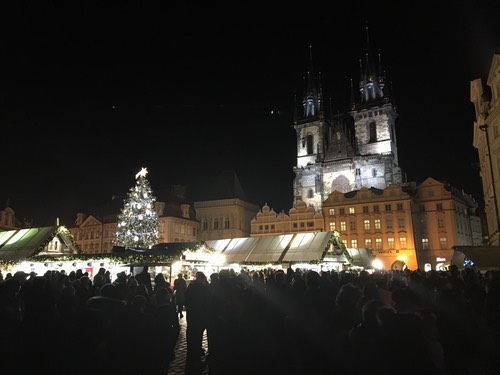 Slideshow archive