clrmoney
3/20/2018 10:21:15 AM
User Rank
Platinum

5G on Cars

I think that some cars make it easier for us when we are driving because some companies have already advanced technology and them wanting to have 5G will just add more in a positive way but I can't help but wonder the downside from all of this.



Ariella
3/20/2018 1:21:25 PM
User Rank
Author

Re: 5G on Cars

I think the fatal accident will slow some of the progress people anticipated for autonomous cars on the road. It certainly put an end to Uber's tests. See https://www.theverge.com/2018/3/19/17139518/uber-self-driving-car-fatal-crash-tempe-arizona




Re: 5G on Cars

@Ariella:

Completely agree. It was so unfortunate incident for Uber's autonomus cars. Any further efforts from Uber are suspended. This certainly will slow down the pace.

I was also thinking based on the news i heard about the incident, how there was no control by the driver when crisis was identified as there was a driver in the car though it was operating on auto mode.



Ariella
3/20/2018 8:37:32 PM
User Rank
Author

Re: 5G on Cars

@ms.akinneni you mean that the human driver does not have an ability to override? I thought that was the main idea in having human drivers on the cars being tested.




Re: 5G on Cars

@Ariella:

No, What i was wondering was if the driver had any chance to take over and prevent the incident that occured.



JohnBarnes
3/21/2018 2:43:06 PM
User Rank
Platinum

Re: 5G on Cars

Ariella, Ms. Akkineni,

It's a classic kind of thing in human factors studies: once the human operator normally doesn't have enough to do, the monitoring-and-stepping-in side of the job slides. Part of why bridge crews on ships and cockpit crews on long distance flights have a large number of routine checks they're supposed to do at particular times: it keeps them paying at least some attention to their surroundings.




Re: 5G on Cars

@John:

Yes, that is quiet natural factor. I agree that introducing mandatory monitoring into the routine just like ship/flight cruise has should help great deal in this context as well. I would hope that is something that the autonomous car companies would incrporate.



Ariella
3/21/2018 3:13:41 PM
User Rank
Author

Re: 5G on Cars

@JohnBarnes that makes sense. If you feel there is no value to checking, you will likey just space out. I can see that happening on longer drives, though likely not as much on a short one -- unless the person really falls asleep at the wheel.




Re: 5G on Cars

There has to be some trigger. For example we have cruise control setting in cars, but the moment a break is hit that setting is lost and will be back to normal mode. Something similar to switch the gear from auto drive to manned mode should help. In this case any sensor like object, person or something like that may be designed to stop the car or something of that sort may help. I am not an expert in designing the car, just my two cents. :)




Re: 5G on Cars

@Ariella: My first thought exactly. Of course, what will really happen is there will be a period of "investigation", and it will be determined that the dead pedestrian was really the one at fault, and then it will go back to full speed ahead.

Not entirely unlike one of my predictions for a sister site: (link)



Ariella
3/21/2018 11:17:28 AM
User Rank
Author

Re: 5G on Cars

MIT Technology Review ran a very interesting piece on the subject https://www.technologyreview.com/s/610459/when-an-ai-finally-kills-someone-who-will-be-responsible/?imm_mid=0fc116&cmp=em-data-na-na-newsltr_ai_20180319

"At the heart of this debate is whether an AI system could be held criminally liable for its actions. "

It then goes into the different aspects of intent and liability.

"Speeding is a strict liability offense," he says. "So according to Hallevy, if a self-driving car was found to be breaking the speed limit for the road it is on, the law may well assign criminal liability to the AI program that was driving the car at that time." In that case, the owner may not be liable.

Then there is the issue of defense. If an AI system can be criminally liable, what defense might it use? Kingston raises a number of possibilities: Could a program that is malfunctioning claim a defense similar to the human defense of insanity? Could an AI infected by an electronic virus claim defenses similar to coercion or intoxication?

These kinds of defenses are by no means theoretical. Kingston highlights a number of cases in the UK where people charged with computer-related offenses have successfully argued that their machines had been infected with malware that was instead responsible for the crime.




Re: 5G on Cars

@Ariella: Unfortunately, it's this kind of thinking -- of avoiding the most minor of speeding/traffic offenses under a strict interpretation of the law -- that leads to the accidents we see with autonomous vehicles. They appear to be programmed to err on the side of obeying the strictest interpretation of the law rather than to err on the side of safety. Sometimes, to avoid an accident, it is necessary to speed up above the speed limit, let the pedestrian waiting at the crosswalk continue to wait, or go over the double-yellow lines, and so on.



JohnBarnes
3/21/2018 2:50:54 PM
User Rank
Platinum

Re: 5G on Cars

Joe,

That's a great piece, and I think you're right. In particular, for at least the relevant next few business cycles, publicized doubts about the safety of AI in controlling transportation can be used to jack premiums at the same time that "self-driving machines don't kill people" can be argued to hold down payouts. It's really an insurance company's dream for the next few years, I'm afraid.

"People must be very careful to behave regularly and predictably so that machines do not become angry and kill them" -- Gregory Bateson.




Re: 5G on Cars

@John: And more to your point, insurance companies are like the machines referenced in your quote; they prefer certainty. Having a human driver to always default blame to as opposed to a robot driver could well become as standard as placing presumptive blame on the rear vehicle in a rear-ending.



JohnBarnes
3/21/2018 2:37:57 PM
User Rank
Platinum

Re: 5G on Cars

Ariella,

I doubt it will be more than a hiccup; the purpose of Uber, Lyft, etc. is to destroy/degrade jobs in the personal transportation industry, and there's nobody really opposing that -- traditional taxi companies and driver unions already lost the fight when they weren't able to prevent internet-jitney scams from entering the markets. So there's really nobody to raise the alarm and keep it raised; most major media don't even have labor-affairs reporters anymore. As soon as the story dies down, Uber (or any of its supposed competitors) will be back at it till the next time they kill someone, and they'll just repeat the cycle until the novelty wears off.




Re: 5G on Cars

Absolutely, it just will be matter of time. With time things will be faded off and these companies will work on resolving any obligatory issues that need the resolve and soon will get back in flight with the jorney.



elizabethv
3/21/2018 3:37:22 PM
User Rank
Platinum

Re: 5G on Cars

@Ariella - it definitely completely killed any thoughts I ever had about being in an autonomous car. And there weren't many before the incident. Supposedly the woman wasn't in a crosswalk, but that doesn't really make me feel any better about the situation. Especially since there was a person behind the wheel. I'm really curious about all of the circumstances, was the driver able to stop it? Were they paying attention? I think it's just human nature to start to become overly comfortable with your circumstances and then let your guard down. Especially if someone has a phone on them. So was the driver distracted by their phone? Overly comfortable that the car would perform exactly as it was supposed to?





Re: 5G on Cars

it sure was will appear in the future near



Shaunn
3/20/2018 8:43:58 PM
User Rank
Platinum

5G is still in the future

Flying cars should have been done a long time ago. Autonomous cars seem alot closer, but 5G alone has proven to be very difficult on its own. I think both, though seemingly close, are still a long way into the future based on all the trouble of execution for each.




Re: 5G is still in the future

Shaunn:

There is no doubt that we will see both in future, it will take time for sure. There needs to be good testing done in both models.



srufolo1
3/24/2018 11:07:22 PM
User Rank
Platinum

Re: 5G is still in the future

@ms.akkineni I prefer not to go anywhere near a self-driving car until all the kinks have been worked out. The Uber accident that killed a woman in Arizona is such a tragedy. Until they get it right, I fear that more of these kinds of accidents are going to occur.




Re: 5G is still in the future

@Srufolo:

I hear you and join you with same feelings. Also i believe we are not alone, am sure there are many more with same reservations while that technology gets more mature and stable enough for people to be confident enough to try.



srufolo1
3/28/2018 6:27:30 PM
User Rank
Platinum

Re: 5G is still in the future

@ms. akkineni Saw in the news today that Uber is pulling the self-driving cars from its program and the co-founder has reportedly left the company. I don't know why Uber decided to test out self-driving cars. Seems to have been an awful risky decision.




Re: 5G is still in the future

@srufolo1:

Yes, I saw the news today. Uber stopped their plans to continue testing and their cofounder is leaving. I am not sure what comes next from Uber on this. We just need to wait and see.

But at the same time, someone or the other has to keep moving the initiative. These initial hiccups are unavoidable, but must take all measures in terms of impcting life.



elizabethv
3/29/2018 4:53:38 PM
User Rank
Platinum

Re: 5G is still in the future

@ms. akkineni - I just saw that Uber is paying out a settlement to the victims family. I think in general the idea of settlements is to not admit guilt, but I'm not sure what the point of paying out a settlement is, if you're not guilty? I personally hope all driverless cars are being pulled for the time being, not just Uber's. Though I just Waymo's technology is significantly better. All I know is I didn't trust driverless cars before this. I REALLY don't trust them now.




Re: 5G is still in the future

@Elizabeth: I don't blame you. I am sure not just you many others would feel the same. Definitely that model needs to become more stable for consumers to gain confidence and start trusting. Hopefully it won't be too long to get there.



afwriter
3/21/2018 12:17:47 AM
User Rank
Platinum

Re: 5G is still in the future

The first step to flying cars is finally being taken.

https://www.autoblog.com/2017/10/15/dubai-police-scorpion-hoverbike-video/



JohnBarnes
3/21/2018 3:02:04 PM
User Rank
Platinum

Re: 5G is still in the future

Shaunn,

I've seen a probably-unsourced factoid that of the first 100 operating steamboats ever built, 97 blew up and 3 sank. (One of those numbers that should be true even if it's an utter fib).

"A social growth cannot find out the use of steam engines, until comes steam-engine-time. " — Charles Fort.

When there's enough motivation behind a social change, one way or another, the enabling technologies will be wrapped up in whatever legal arrangements are necessary to make them "affordable." Exposing a bare coal face to poison a whole river would have gotten you flogged and forced to make restitution in most of Europe in the Middle Ages; since about 1700 it has been standard business practice, the efforts of the last 50 years to reverse that notwithstanding. Renaissance and later light laws would never have allowed skyscrapers. But when the world (or its owners) decided they needed coal and skyscrapers, somehow or other the "consequences of those human choices" miraculously became "externalities about which nothing can be done."

There are two ways to fix the problem of AI-controlled vehicles being unsafe: your reasonable idea: make them safe according to present standards, which means creating human accountability for their behavior --

or the way it will actually be done: redefining safe.



mpouraryan
3/22/2018 3:24:13 AM
User Rank
Platinum

Re: 5G is still in the future

Remember there was a "human" in the Arizona Car and yet someone died.

Your implicit message that we have to accept it is right on--but the question is at what cost?






Re: 5G is still in the future

@John: Put another way, there are much thinner profit margins in the human-accountability business. ;)




Italy's 5G auction could exceed a government target of raising €2.5 billion ($2.9 billion) after attracting interest from companies outside the mobile market.
The emerging-markets operator is focusing on the humdrum business of connectivity and keeping quiet about some of its ill-fated 'digitalization' efforts.
Three UK has picked Huawei over existing radio access network suppliers Nokia and Samsung to build its 5G network.
Vendor says that it's its biggest 5G deal to date.
Verizon skates where the puck is going by waiting for standards-based 5G devices to launch its mobile service in 2019.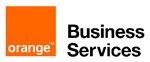 Orange has been one of the leading proponents of SDN and NFV. In this Telco Transformation radio show, Orange's John Isch provides some perspective on his company's NFV/SDN journey.
10/16/2017
Huawei Network Transformation Seminar
The adoption of virtualization technology and cloud architectures by telecom network operators is now well underway but there is still a long way to go before the transition to an era of Network Functions Cloudification (NFC) is complete.
All resources
Czech Out Telecom's Future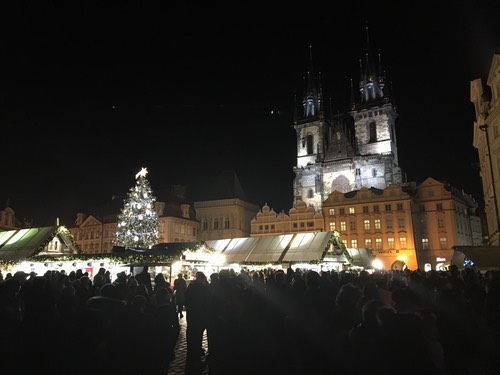 Slideshow archive