Merger Musings: TW + AT&T = ?

While AT&T's announcement on Saturday that it plans to acquire Time Warner for $85.4 billion was something of a surprise, the ensuing barrage of objections to the potential deal was not.
It was just last week that negotiations between Time Warner Inc. (NYSE: TWX) and AT&T were characterized as "informal" prior to Saturday's announcement.
Clearly, this has been in the works for some time. But now that it's official, lawmakers, media, investors, telecom rivals and consumer advocacy groups have rallied to oppose the mega merger. Donald Trump and Hillary Clinton, the latter mainly through statements made by running mate Tom Kaine during Sunday morning talk shows, have also voiced their opposition to the prospective deal.
While this acquisition is going to take at least a year to move through the Department of Justice and Federal Communications Commission, as well as clear other regulatory hurdles, here are a few quick observations and musings.
After completing its $48.5 billion deal to buy DirecTV last year, picking up Time Warner could leave AT&T in debt up to its eyeballs. According to a Wall Street Journal story , AT&T Inc. (NYSE: T) already has about $119 billion in net debt, which was twice the amount it had five years ago. In the Wall Street Journal story, a credit analyst estimated AT&T's debt load could grow to as much as $170 billion if the deal is approved.
On the technology front, if the merger is completed, what would the ensuing debt mean for AT&T's virtualization plans, the build-out of its 5G and Internet of Things platforms and services and the continued development of enterprise services? AT&T has been at the forefront across these areas, but will spending be cut going forward? No doubt AT&T CEO Randall Stephenson has a plan in place, but the mindshare of AT&T is also shifting to get this deal done.
Comcast's purchase of NBCUniversal is cited as the best example of a service provider buying a media and entertainment company, but it's not an apples-to-apples comparison. Comcast Corp. (Nasdaq: CMCSA, CMCSK) doesn't have a wireless network that spans the nation. (Due to cable's franchise agreements, Comcast is pretty much landlocked into its current footprint, especially after its deal for Time Warner Cable fell through, and its refusal to date to take its OTT service nationwide.) The AT&T/Time Warner deal is all about mobile video content.
Consumer groups and lawmakers of all stripes are saying that AT&T could give preferential treatment to its subscribers when it comes to delivering OTT content from HBO, TNT or CNN. (Is that the same as a used car salesmen selling me a lemon so I'll buy a 2017 model?) The rallying cry of opponents to the deal is "too much power in the hands of too few." Few people, other than Mr. Burns on The Simpsons, like a ginormous monopoly (like Ma Bell).
Assuming the deal does go through, there's the whole integration of cultures between AT&T and Time Warner. AT&T has some experience in this area due to the DirecTV deal, where horizontal integration meant there was some duplication in processes and technologies. But the vertical integration between AT&T and Time Warner would be comprised of markedly different cultures and processes. (See When IT Worlds Collide: AT&T's Parisian Provides Insight on Merger.)
Credit is due to Stephenson and his team for conceiving of such a bold move. By comparison, Verizon's nascent deal to buy Yahoo has the luminosity of gray cobblestone. (See Verizon Betting Big on Yahoo's Assets.)
It's a crazy election year, and this deal gives someone like Trump, whose show was dumped by NBC, the platform to turn media consolidation into a campaign issue. But, perhaps unbeknownst to Trump, who also threatened to undo Comcast/NBCU on Saturday, there are regulatory review processes, laws and regulations in place. Take a deep breath, people.

The first step on this long journey was taken on Saturday with the announcement. As we used to say in the press boxes at the sporting events I used to cover, "I'm rooting for great stories and not the teams." Game on.

— Mike Robuck, Editor, Telco Transformation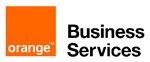 Orange has been one of the leading proponents of SDN and NFV. In this Telco Transformation radio show, Orange's John Isch provides some perspective on his company's NFV/SDN journey.
10/16/2017
Huawei Network Transformation Seminar
The adoption of virtualization technology and cloud architectures by telecom network operators is now well underway but there is still a long way to go before the transition to an era of Network Functions Cloudification (NFC) is complete.
All resources
Czech Out Telecom's Future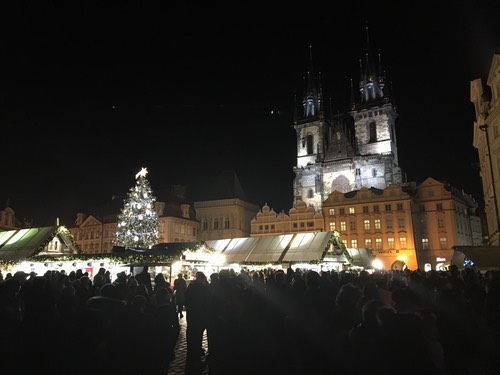 Slideshow archive