Transformation isn't a democracy. It's ultimately something that will be imposed on an organization by executive leadership. However, changing that organization's culture is always the hardest part of the process, according to Sigma Systems CTO Catherine Michel.
"Culture is probably the most difficult thing to change in a service provider when attempting this type of transformation," Michel said on a recent Women in Comms live radio show. "It cannot be understated, the difficulty of changing the culture, and certainly it cannot be understated the importance of making sure you get it right, or transformation, just in technology alone, won't be successful."
That's a bold statement -- that culture trumps technology -- coming from the chief technology officer of a technology vendor, Sigma Systems . But Michel has advised many service providers on their digital transformations and has seen enough successful and failed transformations to know what she's talking about. (See Tune in Thursday: The Transformation Equation.)
For her, the driver behind a digital transformation as it relates to CSPs is typically to compete with so-called "digital natives," those companies that are younger, more agile in how they adapt to business models and in how they interact with their end customers by being able to, on a regular and repeated basis, quickly define and launch products that are compelling and to interact with customers in ways they prefer.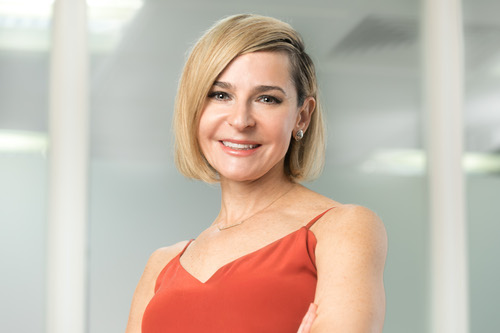 "'Transformation' to me is really essentially meant to be an outcome-driven process," she explained. "It's not about change for the sake of change, or innovation for the sake of innovation; it's about the objectives you're trying to achieve as a result of change."
In her experience working with CSPs, Michel said she's gotten zero push back on wanting to change or on the value proposition of changing, but a lot of pushback on how to change. Where most have failed in the past is around the people element. While the process and technology is fairly easy to define, convincing people to get on board and understand why you are changing is always the hardest.
There needs to be very strong executive sponsorship about what it is a company's leaders want the company to become, what the expectations are for employees and what technology will be ushered in to facilitate the change, Michel said. That includes embracing automation, which is the most critical objective of a transformation in order to get products to market faster and adopt new business models faster, she added.
Change happens quickly, and Michel advises companies to prepare their employees for the fact that that priorities may change and focuses will switch. The culture must change too. It's the hardest part, yes, but also the most critical. For the employees of a CSP in transformation, Michel warns that they may not like change, but it's inevitable, and incumbent on them to get on board.
"Transformation isn't necessarily a democracy, and it is something that ultimately will be imposed upon the organization, and the executive leadership must be strong enough to pursue that," she said.
— Sarah Thomas, Contributing Editor, Telco Transformation