5G Across the Globe: Where the Puck's Going

We've talked a lot about the race to 5G that's already well underway during the first month of 2018, and while it may take awhile to see nationwide, commercial deployments on the handsets consumers carry, 5G progress is undoubtably increasing at a rapid clip across the globe.
Here's a look at some of the recent highlights, from network slicing in Ireland to 2019 deployment plans in Australia to AT&T's mysterious mobile puck. (See Poll: Sorry US, South Korea Will Lead on 5G, TT Caption Contest: It's All 5G to Me and IDC's Delaney: 5G Demands Network Slicing & Coverage.)
On its earnings call this week, AT&T Inc. (NYSE: T) CEO Randall Stephenson explained that we should think of the carrier's first "mobile" 5G device, promised by the end of the year, "as a puck," which Light Reading's Dan Jones muses means it will offer some sort of router to bring 5G connectivity to WiFi devices. AT&T is currently in a war of words with the US's other major telcos, each promising 5G trials, deployments and devices over the span of the next few years. (See AT&T's 'Mobile' 5G: What the Puck?, AT&T to Spend Trump Tax Bump on Fiber, 5G 'Foundation' and 5G in the US Heats Up – Sort Of.)
Deutsche Telekom AG (NYSE: DT), along with partners Huawei Technologies Co. Ltd. and Intel Corp. (Nasdaq: INTC), has completed the world's first 5G interoperability and development test based on the 5G 3rd Generation Partnership Project (3GPP) Release 15 standard on a commercial Huawei base station. The trio say they verified the fundamentals of the new standard, "including new synchronization, coding, frame structure and numerology components underlying the interconnection of the NR-compliant terminal and network." The trial used the largest C-band cell bandwidth defined by the standard, using massive MIMO multi-antenna and beamforming technology, and is a big step towards a commercial launch in 2019. (See Deutsche Telekom, Intel, Huawei Claim 5G NR Interop Success.)
Down under, Australia's Optus says it will begin rolling out its 5G fixed-wireless network across the country's key metro areas in early 2019. The telco has already tested 5G on a commercial device in its headquarters in Macquarie Park, Sydney, in partnership with Huawei. The pair achieved download speeds of 2Gpbs over mmWave spectrum and 3.5GHz bands. It was a follow-up to a 2016 trial with Huawei that achieved speeds of 35Gbps.
In Milan, Vodafone's Italian operator is offering $12 million over the next four years to encourage 5G innovation around technologies like robotics, augmented and virtual reality and across industry verticals. The telco is currently trialing 5G with Huawei in the city and is partnering with the PoliHub incubator of Milan's Politecnico University to launch the "Action for 5G" startup challenge. (See Vodafone & Huawei Live Trial Extends Range of Pre-Standard 5G in Milan.)
Let's not forget the most outlandish (or not?) 5G news of the last month -- the Trump administration is reportedly considering the buildout of a nationalized 5G network to accelerate progress in the States and protect against cybercriminals. (See Trump's 5G Plan Is Not as Bonkers as They Say, Trump on 5G: It's a 'Gamechanger', Nationalize 5G in the US? LOL, WTF?! and Trump Could Nationalize 5G – Report.)

-- Sarah Thomas, Contributing Editor, Telco Transformation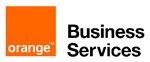 Orange has been one of the leading proponents of SDN and NFV. In this Telco Transformation radio show, Orange's John Isch provides some perspective on his company's NFV/SDN journey.
10/16/2017
Huawei Network Transformation Seminar
The adoption of virtualization technology and cloud architectures by telecom network operators is now well underway but there is still a long way to go before the transition to an era of Network Functions Cloudification (NFC) is complete.
All resources
Czech Out Telecom's Future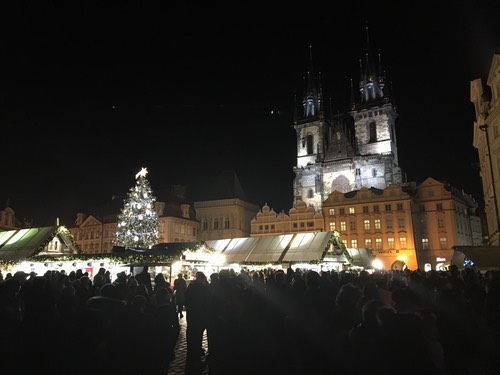 Slideshow archive