Apps

My healthcare providers offer an app, and I love it. Though admittedly it is not as detailed as what people are asking for. You can get appointment reminders, and chat with your physician, but not any kind of medication reminder. I know some people really struggle with remembering to take their medication. Especially if there are pills to take multiple times a day. The more we rely on our phones to help us with our day to day living, it only makes sense the more we are going to want our phones to help with. That includes all things related to healthcare.



dcawrey
7/4/2016 2:23:39 PM
User Rank
Platinum

Re: Apps

Technologies such as communications and monitoring will change the way long term care is performed. I think that's a great thing.

The one caution I would have for this technology is security and privacy. These platforms generate a lot of data that needs to be protected – I hope many realize the importance of this.



batye
7/5/2016 1:44:11 AM
User Rank
Platinum

Re: Apps

@dcawrey yes, you are right as this days many Co. keep forgeting about security.... or try to put as last thing to do.... or pretending they have "Good Security"...



Ariella
7/5/2016 10:28:05 AM
User Rank
Author

Re: Apps

Our healthcare system is a much bigger mess than people realize. I'm not even talking about people who are not covered by insurance. Both the patients and the doctors are kept in the dark about the insurance coding system, and, as a result, patients often get billed for services that are covered or for services that the doctor should know are not but failed to warn patients about. I have to waste so much time talking to office managers, insurance agents, and even doctors over copayments, consultation fees, and lab work that I've been billed for because of that. When my pediatrician used the old, "you're the only one" to say anythign about it, I told her, "that's because the other people probably just pay the bills without paying attention to what's supposed to be covered by insurance." Much of it has to do with the way insurance companies require different codes for preventative care that is covered 100% (within network) and for sick or diagnostic work, which can be subject to both deductible and copyayments. My pediatrician's office is not at all embarrassed to say that they don't know which codes they are supposed to feel in to have the checkup-associated blood test covered correctly. I'm thinking, "but that's your job, to know these things!"



batye
7/5/2016 11:17:38 AM
User Rank
Platinum

Re: Apps

@Ariella same mess we have in Canada... and No one willing to try fix it... sad reality....



Ariella
7/5/2016 11:20:45 AM
User Rank
Author

Re: Apps

@batye it's so frustrating because everyone passes the buck. The doctor leaves things up to office manager who says she gets the orders from the doctor. And, of course, the insurance company says they're just processing according to the codes sent from the doctor. The patient has absolutely no power but is the one who gets stuck with bills that should never have been generated.



batye
7/5/2016 11:40:30 AM
User Rank
Platinum

Re: Apps

@Ariella yes, you are right, as no one want to take resposibility... in Canada few people almost died due to this errors...



Ariella
7/5/2016 11:46:18 AM
User Rank
Author

Re: Apps

@batye That happens here, too. And I discovered how a lack of proper follow up leads to problems that do affect health directly. My daughter was due for a refill of her prescription. The doctor needed to see her blood test results. The results that were sent did not include the part that was critical to establishing the right dosage. So another request had to go in to get the full results. Then the doctor said that she would put in for a new dosage. But the mail order pharmacy said it never got it. So I had to follow up with the doctor's office, leave a message, wait for the callback, hold while the prescription went through, and then check a couple of days later to be sure it was processed. Now, my daughter won't die if she misses a day or two of this medication, but I'm sure that there are people for whom it is much more critical.



batye
7/5/2016 11:59:50 AM
User Rank
Platinum

Re: Apps

@Ariella sad reality, technology exist to make it better but people and Co.'s wanna pass the buck around... instead of fixing the problem :(



Ariella
7/5/2016 12:10:21 PM
User Rank
Author

Re: Apps

@batye exactly, all the technology only improves things if people are willing to get the data right and make the information available to those who can use it. I see no evidence of that in reality. One of the things I've also observed is that the bills for lab work can vary widely even for coverage on the same insurance program, depending on which lab does the work. That is very valuable information for patients who have to do blood tests more than once a year to get the prescriptions renewed. I was paying over $200 for the blood tests when the doctor put it rhough NSLIJ, and that is with the insurances's deduction for its contractual allowance. Another lab charged under $12 for the same tests because the insurance knocks a lot more off with that lab charges with is contract, and a third charged $25 after contractual adjustments. So a patient can literally save hundreds of dollars by being informed about these differences, but the doctor is not at all intersested in taking note and passing on such info.



mhhf1ve
7/5/2016 10:02:15 PM
User Rank
Platinum

Re: Apps

> "it's so frustrating because everyone passes the buck."

Exactly this. Every part of healthcare has become so compartmentalized that one doctor will hand off part of a treatment to another doctor specialist and then to another.. and none of those doctors ever talk among each other to compare notes (esp if they aren't part of the same dr networks). And the bills just pile up and the prescriptions accumulate.. it's a bit crazy. I mean, I understand that no single human being can learn every specialty.. but a *little* more holistic treatment would be nice to see someday.....



Ariella
7/5/2016 10:13:24 PM
User Rank
Author

Re: Apps

<and none of those doctors ever talk among each other to compare notes (esp if they aren't part of the same dr networks)>

@mhhf1ve I've encountered that, too. The pediatrician never got updated info. on my daughter's prescription even though the specialist who prescribes it was referred by that practice. Also I could not even get the hospital to send my son's record to a primary care doctor. They claimed they were only allowed to send the records to the patient and charged for it, too (not a huge amount, but still).



mhhf1ve
7/5/2016 10:20:38 PM
User Rank
Platinum

Re: Apps

Standardized medical records have been a holy grail for decades now... and I still don't see EHR systems that make sense. Every different kind of doctor has a different system and the file formats are all incompatible and different. Even my kid's dentist couldn't share dental x-rays with another dentist because the image files were proprietary to the X-ray scanner that the 1st dentist used... You'd think image files, like common dental X-rays, would be a standard file format...




freehe
7/31/2016 1:17:04 PM
User Rank
Platinum

Re: Apps

dcawrey, I am concerned about security as well.




freehe
7/31/2016 1:19:08 PM
User Rank
Platinum

Healthcare apps

One reason the healthcare industry is not embrassing healthcare apps as quickly as other industries is because they provide real-time critical services and cannot risk the time needed to convert to another system, risk any downtime or time needed to train employees on new systems because they are overworked and understaffed.

They know they need the apps but can't find the time to implement them.



clrmoney
7/2/2016 12:15:35 PM
User Rank
Platinum

healthcare apps

I'm not surprised that emergency alerts were the tops in rank because there will always be emergencies meaning people in need of help so I think that this is gtreat that they have these apps.



batye
7/4/2016 3:21:15 AM
User Rank
Platinum

Re: healthcare apps

@clrmoney yes, as this app's could save lives plus provide right and correct info in need in case of the emergency ...



elizabethv
7/31/2016 9:42:15 PM
User Rank
Platinum

Re: healthcare apps

@clrmoney - They could be really useful for caregivers, especially if the patient or family member has a way to send the alert in a manner that could just be the push of a button. This would be even signficantly easier than calling 911, which involes the answering of a number of questions that might be difficult. If the caregiver receives an alert that tells them specifically who is in need of the help, they don't need to know where the address is, they likely already know, and can work on getting and giving the help needed.




Italy's 5G auction could exceed a government target of raising €2.5 billion ($2.9 billion) after attracting interest from companies outside the mobile market.
The emerging-markets operator is focusing on the humdrum business of connectivity and keeping quiet about some of its ill-fated 'digitalization' efforts.
Three UK has picked Huawei over existing radio access network suppliers Nokia and Samsung to build its 5G network.
Vendor says that it's its biggest 5G deal to date.
Verizon skates where the puck is going by waiting for standards-based 5G devices to launch its mobile service in 2019.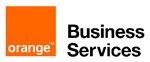 Orange has been one of the leading proponents of SDN and NFV. In this Telco Transformation radio show, Orange's John Isch provides some perspective on his company's NFV/SDN journey.
10/16/2017
Huawei Network Transformation Seminar
The adoption of virtualization technology and cloud architectures by telecom network operators is now well underway but there is still a long way to go before the transition to an era of Network Functions Cloudification (NFC) is complete.
All resources
Czech Out Telecom's Future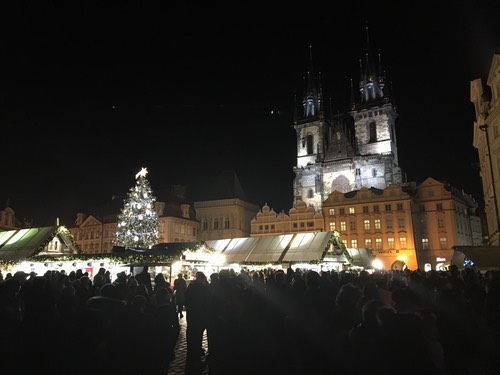 Slideshow archive