clrmoney
12/28/2017 10:53:09 AM
User Rank
Platinum

TV & Video 2018

I know that many companies will be very competitive when it comes to TV and Video so I'm sure they will be some ups and downs but I think that overall it will be okay.



batye
1/1/2018 1:29:48 AM
User Rank
Platinum

Re: TV & Video 2018

@clrmoney I have the same hope but you never know as everything could change on the dime... and people follow croud and try to forget over look facts... it gonna be ups and downs... but bottom line will tell at the end and we will see...




Re: TV & Video 2018

We have to always go against the grain, @bayte, no question--as long as it is strategic and has long-term value. If that was not the case, we would not have iPod; iPhone & of course Amazon--right? Let's try and be optimistic about it all!!
Onward to 2018....



batye
1/1/2018 11:36:21 PM
User Rank
Platinum

Re: TV & Video 2018

@mpouraryan I always love to see positive side of things and hope for a best :) as even bad things have a value as a learning tool - not to do it again...



mpouraryan
1/2/2018 11:09:02 PM
User Rank
Platinum

Re: TV & Video 2018

Thank you for underscoring the sentiments as we have to embrace positive and engaging change while, as I underscored, noting change for the sake of change is not acceptable--we have to do better--I trust you agree.





batye
1/4/2018 2:46:56 AM
User Rank
Platinum

Re: TV & Video 2018

@mpouraryan I could not agree more as this days we live in only constant in our life change... and change is a way of life...




Re: TV & Video 2018

As I was reflecting upon the continued discourse on this first day of the new year, I ran across this:

https://twitter.com/theeconomist/status/947771404019171329?ref_src=twcamp%5Eshare%7Ctwsrc%5Eios%7Ctwgr%5Ecom.apple.UIKit.activity.Message

This is a "subset" of what you've noted--but still critical as we assess the on-going transformation. I have a live streaming feed of BBC running on a separate computer as I am assessing on-going developments around the World (specifically Iran) for the Daily Outsider. So, the competition and expectations are more critical than ever--right?





batye
1/1/2018 11:59:16 PM
User Rank
Platinum

Re: TV & Video 2018

@mpouraryan interesting point... I have many friends from Iran, also my mom best friend very nice Iranian lady :), what happening in Iran - honestly I do not know what to say... as they do have opressive gov... but in Iran normal people live in :)... same like let say in Afghanistan people do know how to separate politics from people... I never meet anyone from Afghanistan whom said o we hate Russians... in my rural area I do shop often at health food store runned and owned by very pleasant Afghan family... when I'm in the store I follow Islamic traditions saying hello in farsi to any male family member first before saying hello to female members of family... always have small talk with Patriarch of the family in the mix of Tajiki/russian and english asking about his health, family health and other traditional chit-chat... I'm Polish Catholic and in my youth days was an altar boy... but I did live good few years in Tatarstan (old Russian Rebublic ) and very familiar with Islamic traditions and Qur'an... on the other hand I do respect Jewish traditions and in my life I receive lot's of guidance from a jewish family friend - whom I will always look up as a father figure in my life... the way I look at life not religion nor nationaly what make us people - it what we have inside and how we are willing accept others... what happening in Iran it very sad... the way I see it... as killing is not a way to solve a problem....



mpouraryan
1/2/2018 11:14:57 PM
User Rank
Platinum

Re: TV & Video 2018

Thanks for sharing your perspective--without getting too political, I would also underscore a simple point to make sure to be vigliant and avoid #FakeNews.



batye
1/4/2018 2:48:15 AM
User Rank
Platinum

Re: TV & Video 2018

@mpouraryan yes as this days we do have more fake news than real one... or instead of the news we get opinion - not a true facts opinion... sad reality of todays...



Shaunn
12/28/2017 6:58:06 PM
User Rank
Platinum


batye
1/1/2018 1:27:25 AM
User Rank
Platinum

Re: The President

@Shaunn this day it like we no longer watching the news it more about hype, trends and celebs and everything based on opinion not facts... or true reality...





batye
1/2/2018 12:02:32 AM
User Rank
Platinum

Re: The President

@mpouraryan we are living in the future now - I hope at the end we gonna see lower prices for dental servces...



afwriter
12/28/2017 11:14:59 PM
User Rank
Platinum

Prime Time Drama

I'm looking forward to seeing the Vivendi Docudrama on FXX Disney next fall.



afwriter
12/28/2017 11:20:56 PM
User Rank
Platinum

All Torn Up

My own political and personal views have me struggling internally with net neutrality, but one thing I do know is that I am vehemently against the Disney acquisition of Fox. If all of the horror stories about both of these issues pan out I could see the hardline media (DVDs, CDs, Etc.) making a big comeback.



batye
1/1/2018 1:31:56 AM
User Rank
Platinum

Re: All Torn Up

@afwriter I could not agree more... I keep buying cd/dvd's with pre-recorded media as I wanna watch what I wanna watch - full movie or full music track... not bit and pieces what they will allow me... but it just me...



srufolo1
12/29/2017 8:40:58 PM
User Rank
Platinum

TV & Video

Net Neutrality is a huge boxing match between the people of America and the FCC. Those of color, and the LGBT community are particularly threatened because they feel without Net Neutrality, content will be refused by big corporations like AT&T, and their voices will be suppressed. I don't know how far the repeal of Net Neutrality will go.



JohnBarnes
12/31/2017 8:53:19 PM
User Rank
Platinum

Net neutrality and absolute conflict of premises

When I used to teach public speaking I always had a fair bit of time devoted to argumentation, especially impromptu, and allowed pretty much all issues at the students' choice -- but I discouraged abortion, religion, and anything about fundamental rights. Not because I didn't want to hear the arguments, but because in all those topics, there's a fundamental premise that neither side can finesse or get around, the argument quickly goes to those premises if the arguers are at all competent, and the whole thing slides into re-runs. Either that thing in the uterus is a baby or it's tissue; either your particular version of God is the only one or it doesn't exist at all; either people have rightst that can't be abridged for any but the direst reasons, or they are merely being tolerated out of convenience. Where no shared premise is possible, neither is rational debate -- or any end to it.

Well, I think this is another one. One way, internet providers are entirely transmission services, and have no more right to decide to accelerate ads or throttle criticism than a phone operator does to break in to your call to tell you you're being rude to the person you're talking to. Or else you are the content provider for the phone company, one of millions of people who incentivize people to have a phone, and it's therefore your job to call people up and be nice to them, and accept calls from telemarketers preferentially. Either it's a public space as much as any soapbox in the park, or it's their circus and their monkeys. There's really not any logically coherent position between.

And so I predict we'll still be debating this in 2028, 2048, and as long as the net lasts.




Re: Net neutrality and absolute conflict of premises

@JohnBarnes: When I read your thoughts, it "kind of" reminded me about the healthcare debate--whether it is a right or a privilege. An implicit argument for Net Neutrality is whether we all have an equal right--or do we have to pay for the privliege. When over 50% of the World is still "net-insecure (my term)" we have to figure out how to overcome--and it is part of the on-going transformation no doubt...





mhhf1ve
1/3/2018 6:06:06 PM
User Rank
Platinum

Why so long..?

> "the two companies came together to launch a European Netflix."

I would have thought there should be several Netflix competitors by now in Europe... but it's fascinating to see that it is not the case. Any ideas for why?

Europe has tried to mimic tech giants in the past.. and often doesn't quite succeed. I vaguely remember some attempts to build an EU-centric search engine to compete with Google... And even an EU-verson of Wikipedia...?





batye
1/4/2018 2:50:48 AM
User Rank
Platinum

Re: Why so long..?

@mhhf1ve yes, but this days it seems everyone copying everyone and everything hoping for the best... but Copy not always original... nor some thing could be properly copied... the way I see it...



mhhf1ve
1/4/2018 1:28:01 PM
User Rank
Platinum

Re: Why so long..?

It just seems like there should be room for an EU competitor to Netflix. But perha The various cultures inthe EU make that difficult. The US speaks mostly English-- making it slightly easier to appeal to the entire population with just a few tweaks. Regionalization isn't easy to do correctly.



batye
1/4/2018 8:39:13 PM
User Rank
Platinum

Re: Why so long..?

@mhhf1ve it depends how things work out as I did recall once I was in germany I did see Knight Rider in german and other us popular shows in german on tv - like The Twilight Zone... anything could be translated and adopted to regional markets...



mhhf1ve
1/5/2018 1:49:40 AM
User Rank
Platinum

Re: Why so long..?

Regionalization can work. I've seen plenty of Asia dramas spread across several countries with only poor to decent subtitles for translation. Soap opera serials seem to lend themselves particularly well to broad audiences. (No pun intended)



batye
1/5/2018 2:00:54 AM
User Rank
Platinum

Re: Why so long..?

@mhhf1ve yes you are right but even in mexico I did see poorly translated NCIS episodes... you never know... also I see very old serials like FireFly will be giving potential bost towards new episodes globaly...




Italy's 5G auction could exceed a government target of raising Ä2.5 billion ($2.9 billion) after attracting interest from companies outside the mobile market.
The emerging-markets operator is focusing on the humdrum business of connectivity and keeping quiet about some of its ill-fated 'digitalization' efforts.
Three UK has picked Huawei over existing radio access network suppliers Nokia and Samsung to build its 5G network.
Vendor says that it's its biggest 5G deal to date.
Verizon skates where the puck is going by waiting for standards-based 5G devices to launch its mobile service in 2019.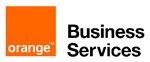 Orange has been one of the leading proponents of SDN and NFV. In this Telco Transformation radio show, Orange's John Isch provides some perspective on his company's NFV/SDN journey.
10/16/2017
Huawei Network Transformation Seminar
The adoption of virtualization technology and cloud architectures by telecom network operators is now well underway but there is still a long way to go before the transition to an era of Network Functions Cloudification (NFC) is complete.
All resources
Czech Out Telecom's Future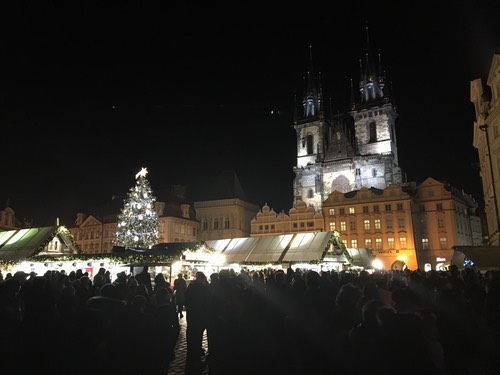 Slideshow archive